Wine Descriptions
At Bordertown Vineyards you can expect to find red and white wines of distinction. Our views are as good as the wines.
We make wines only from grapes we've grown ourselves. Our wines are enjoyable and engaging. All our wines are available for purchase from our online store and at the winery.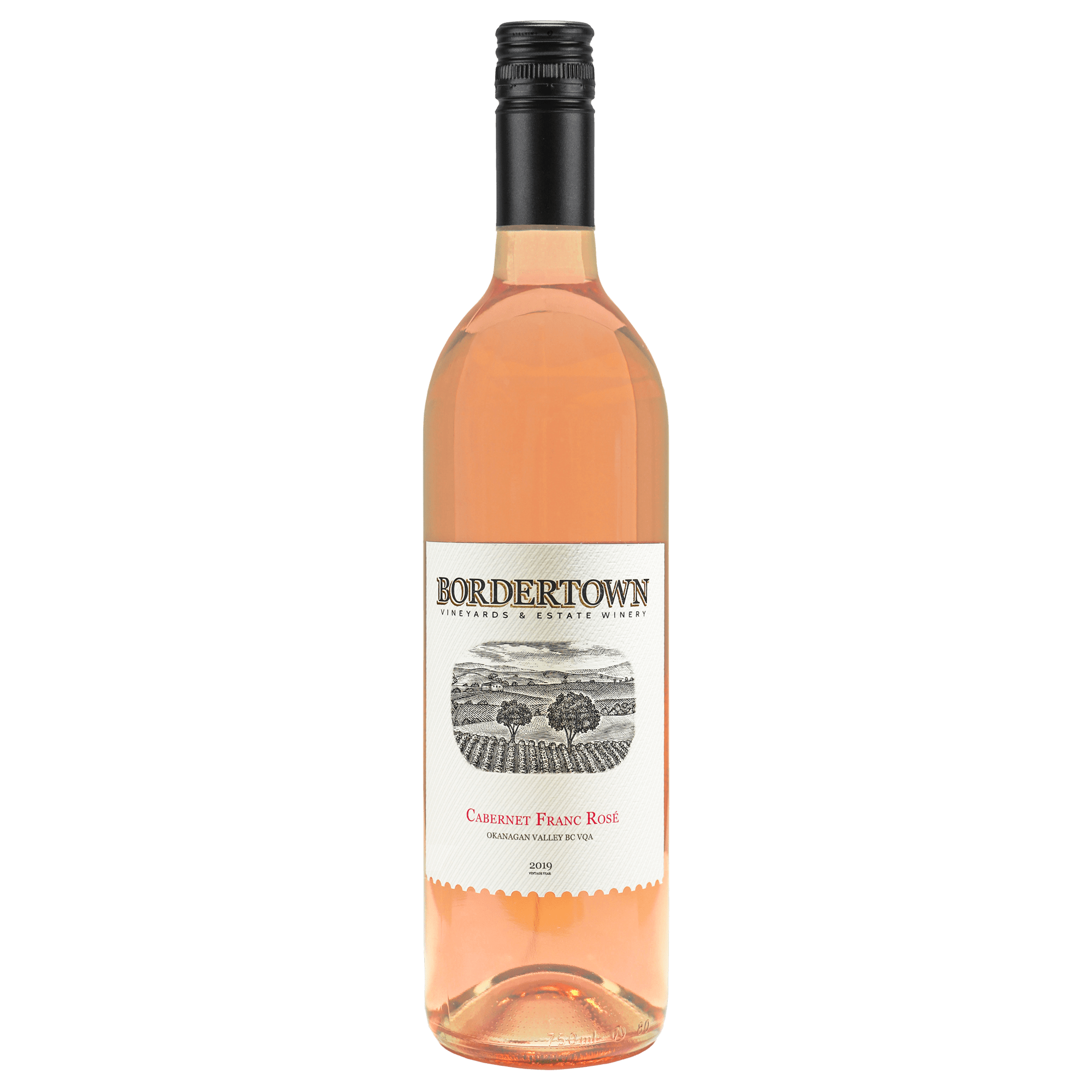 Our fabulous Cabernet Franc fruit is used for this delightful classic Provence style rose that starts with a light pink colour, aromas of melon and strawberries, and a crisp backbone supporting bright red fruits.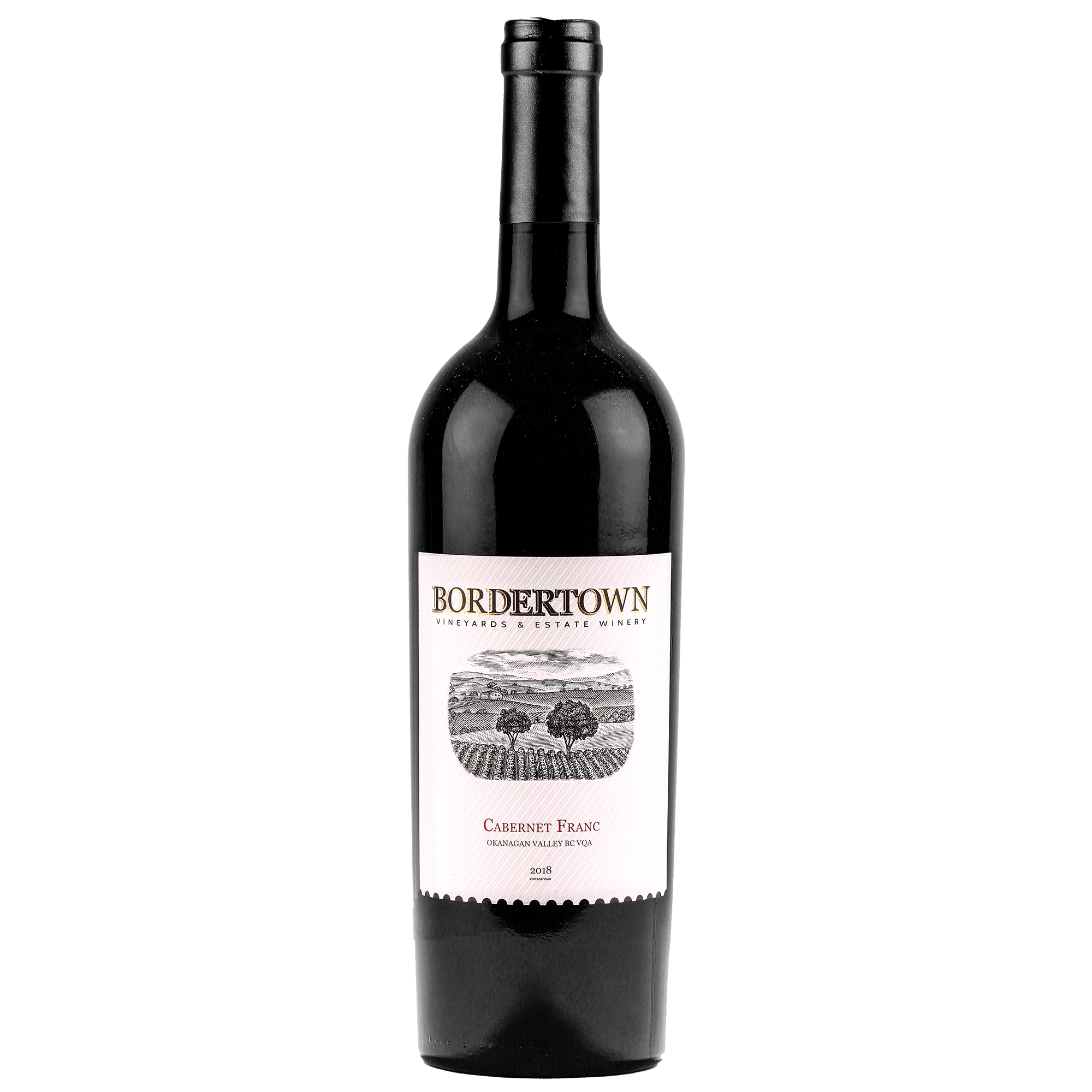 Our flagship red wine has won over many with its expressive flavours of tobacco, dark spice, herbaceous green pepper and hint of mint, while maintaining supple tannins and dark berry flavours.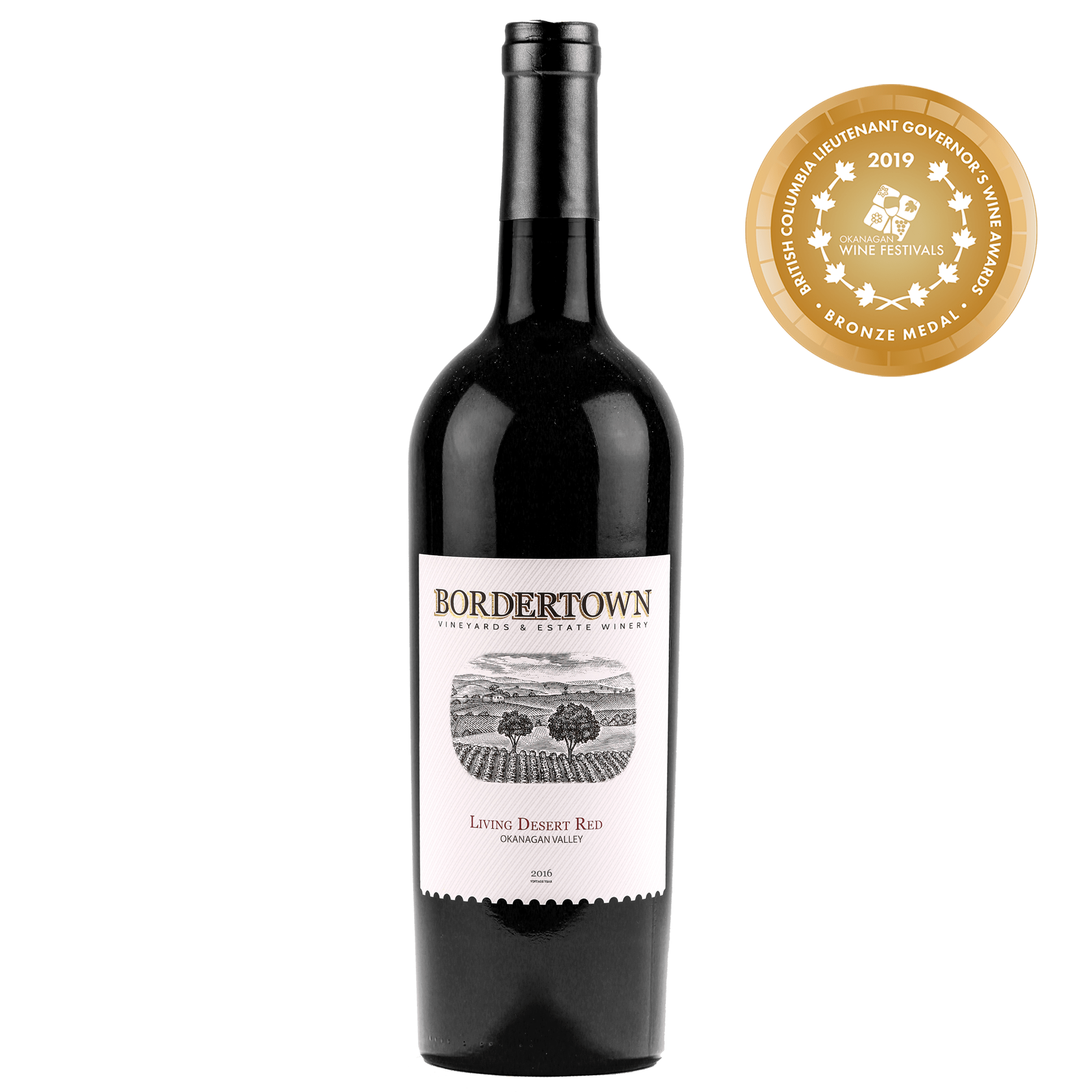 Bordertown's signature red blend has the classic Bordeaux trio of grapes – Cabernet Franc, Cabernet Sauvignon and Merlot – showcasing red and black fruits, dark chocolate and wild herbs.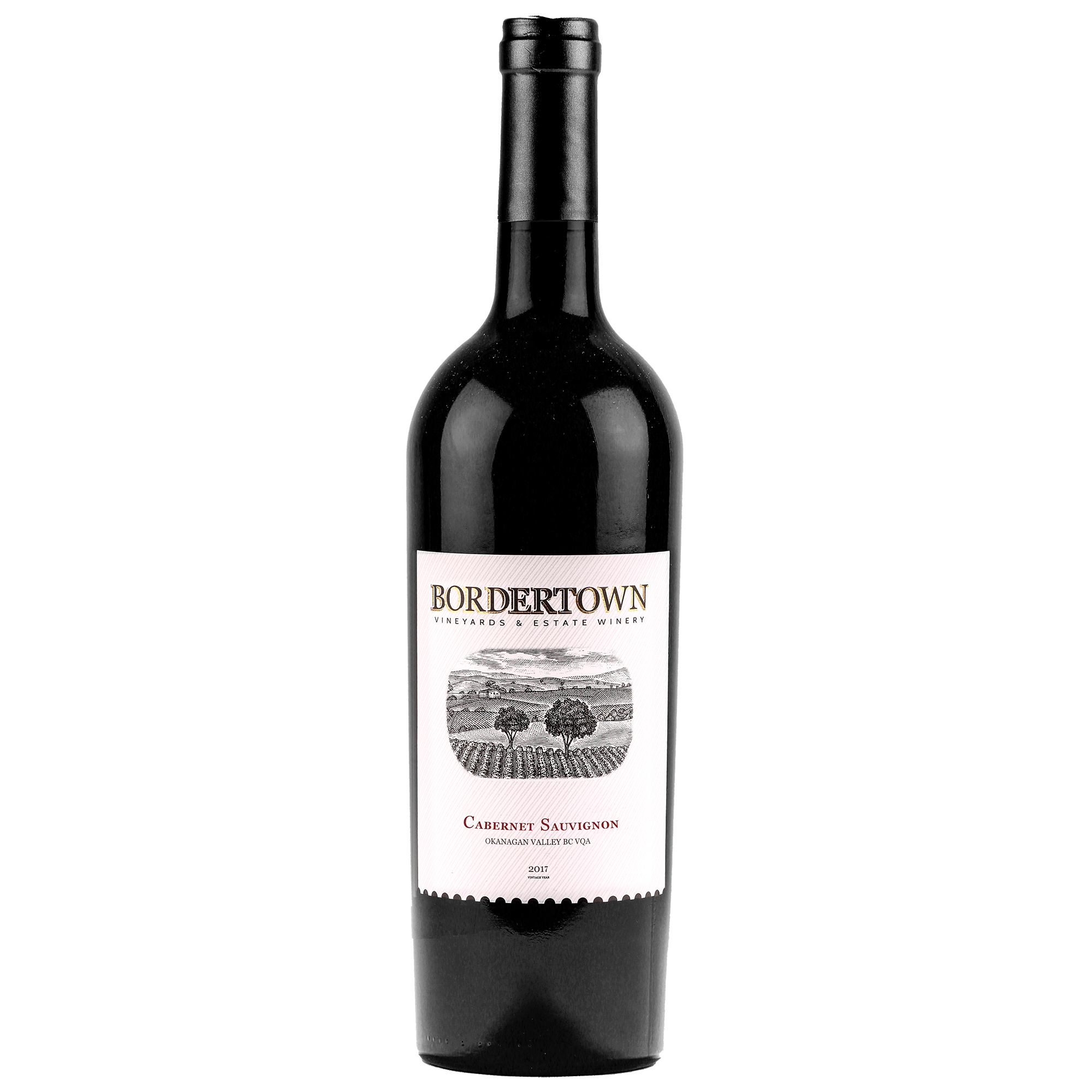 The south Okanagan is excelling at Cabernet Sauvignon, as shown by this version that bursts with black fruits and blackcurrant, with pleasant hints of bell pepper and mint. Big and intense.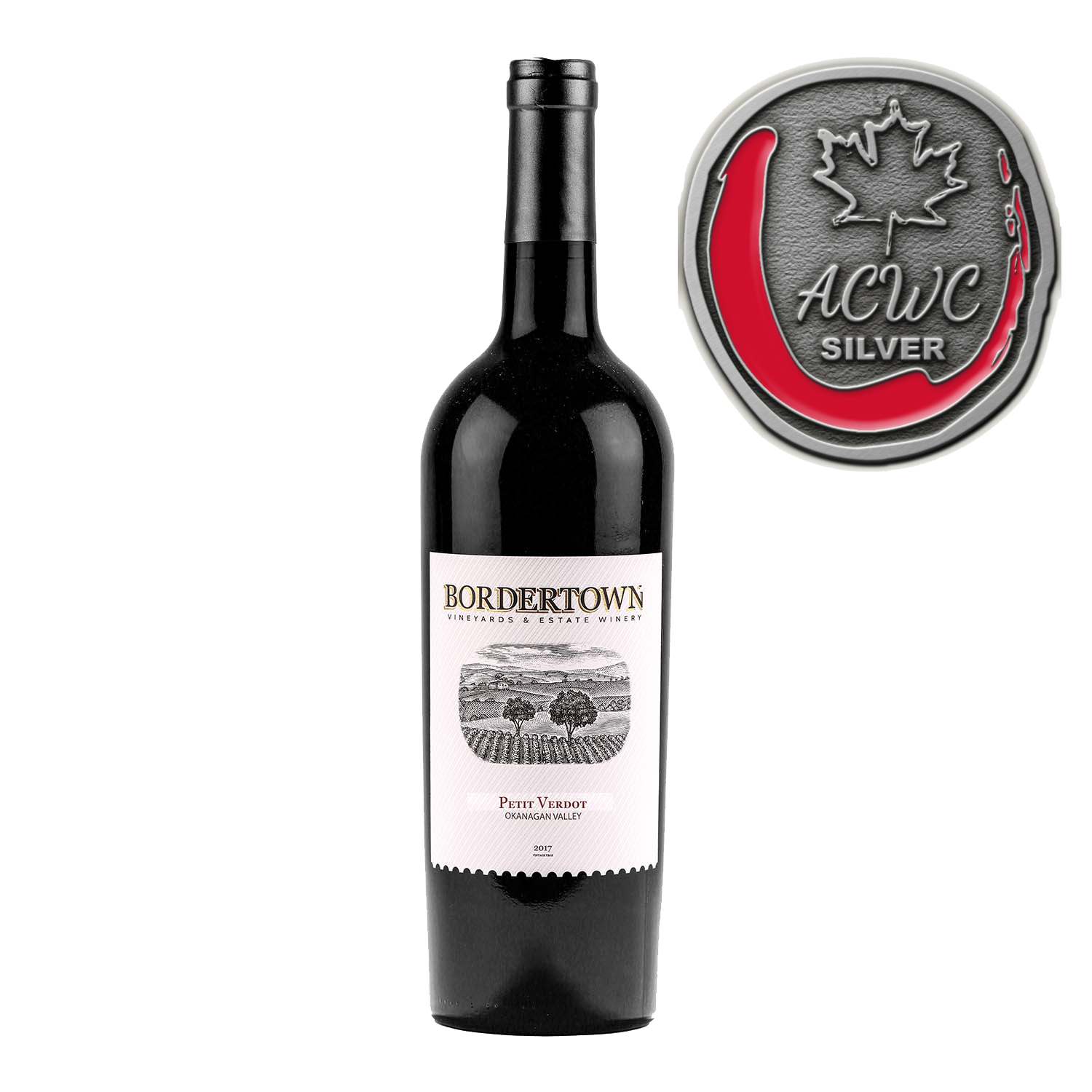 Petit Verdot allows for a rich, dark wine showing a dense, inky violet appearance, hinting at the ripe, rich aromas of plum and blackberry, solid tannin structure, and palate of black currants, spices, and hints of tobacco.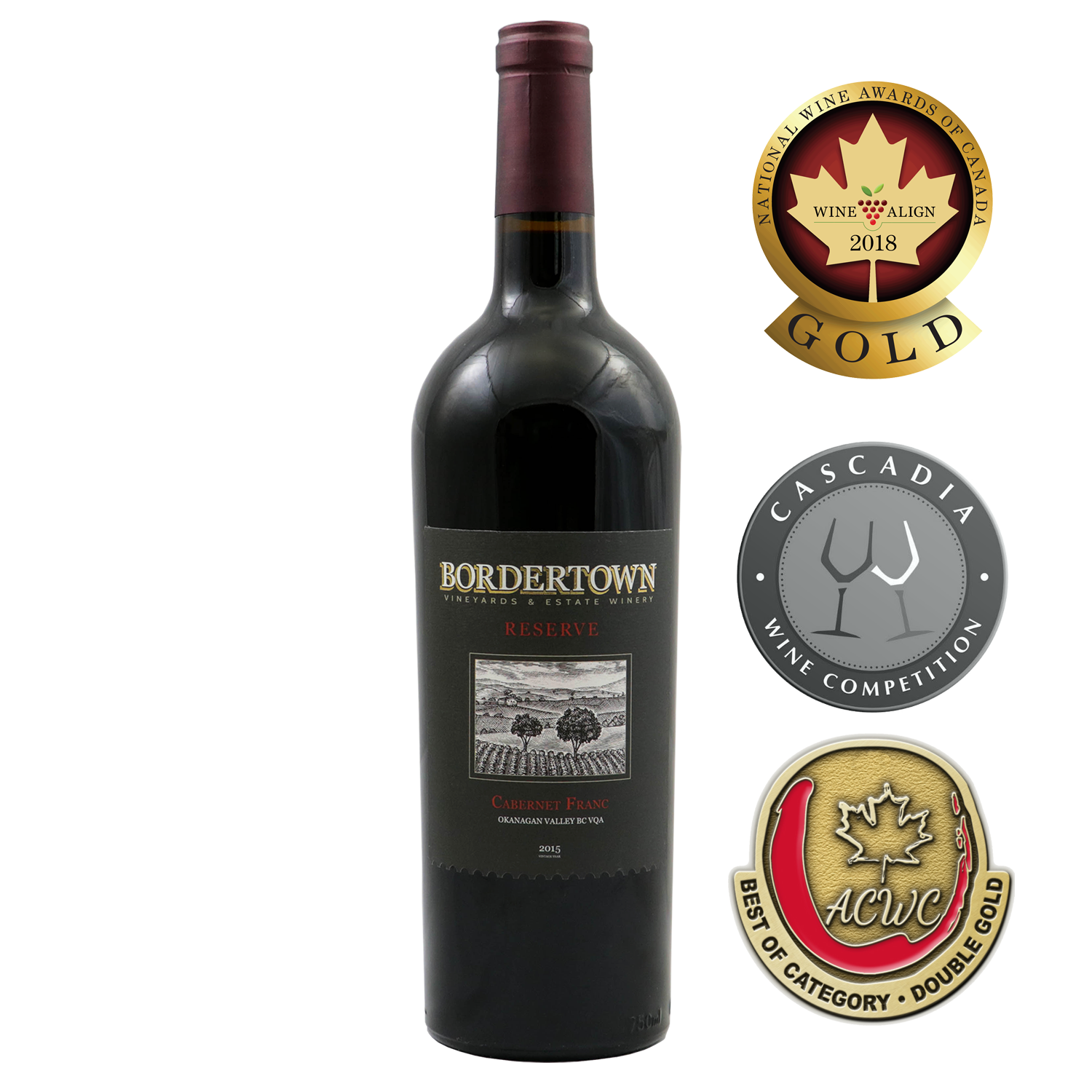 Our Cabernet Franc Reserve takes this to the next level. Utilizing some of the Okanagan's finest vineyard sites, this wine shows off a fantastic expression of zesty dark fruit intensity, just the right amount of herbaceous bell pepper and tinge of mint, and a lush, rich palate that is maintained right through to its lengthy finish.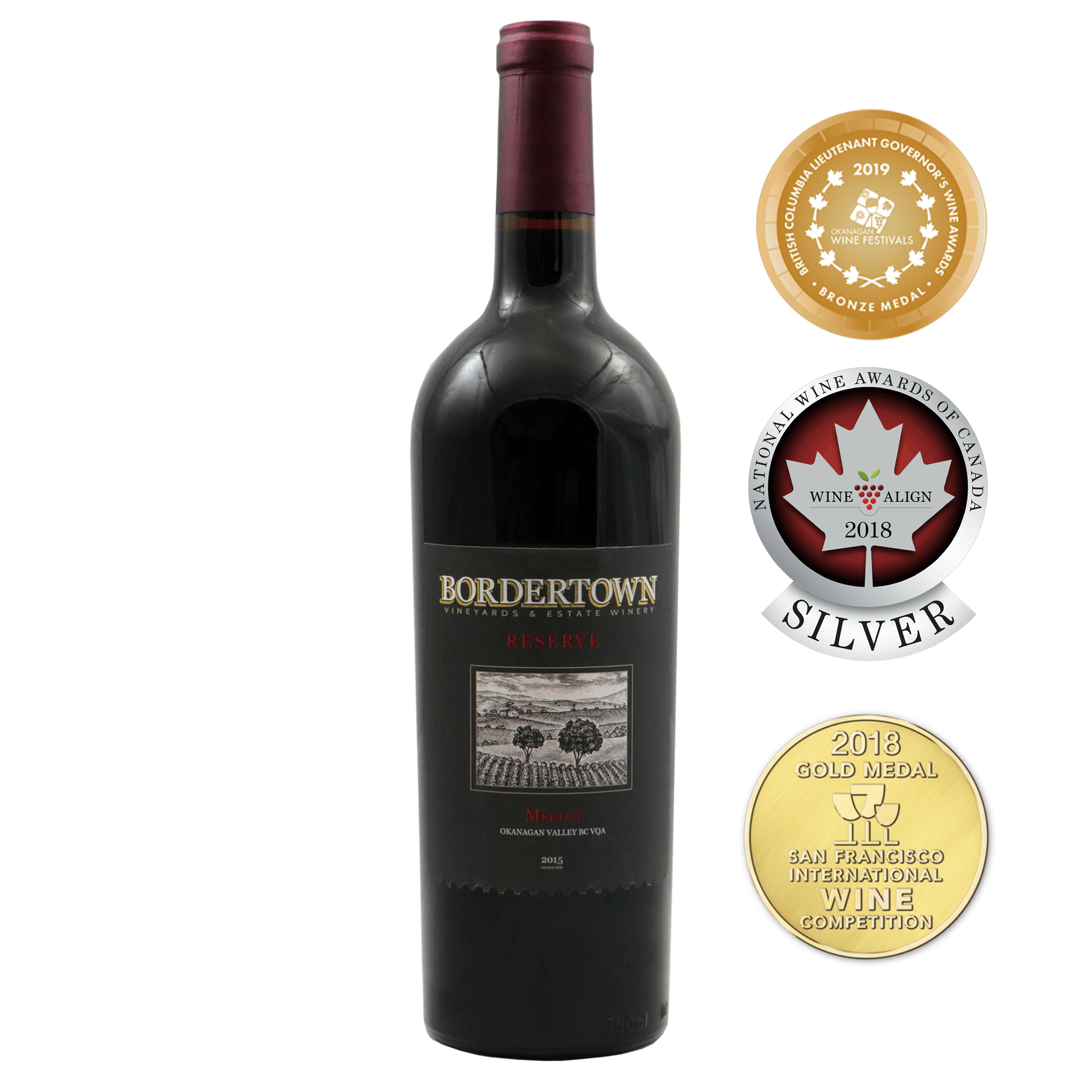 Our Merlot Reserve comes from special vineyard blocks on our Osoyoos estate, producing some of the south Okanagan's finest fruit, cropped for low yields to show off the inherent high quality.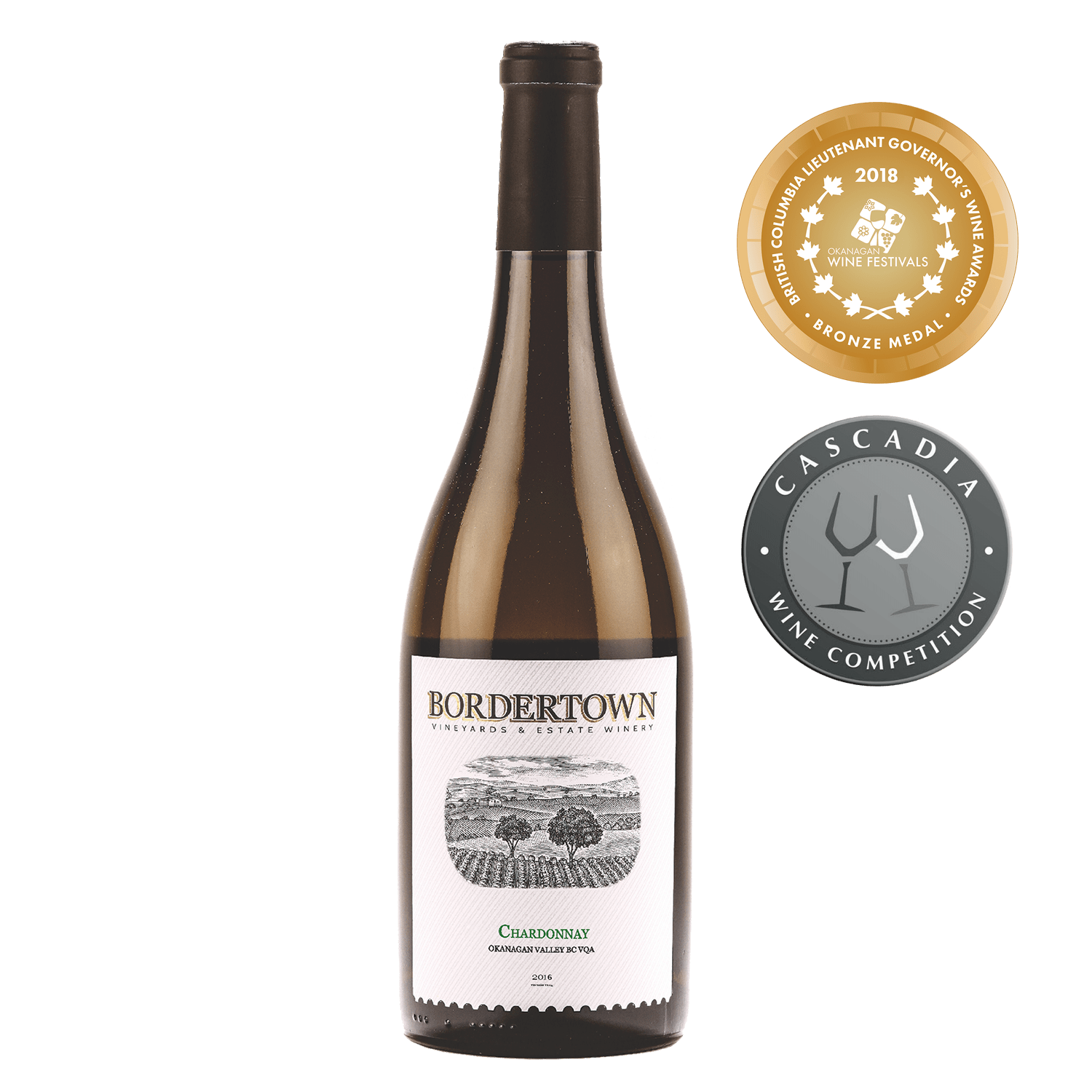 Shows a rich, ripe, honeyed character, with full body and textural layers, and tropical fruits like pineapple, melon and peach. Aged in French oak for five months, it has a slight buttery mouthfeel.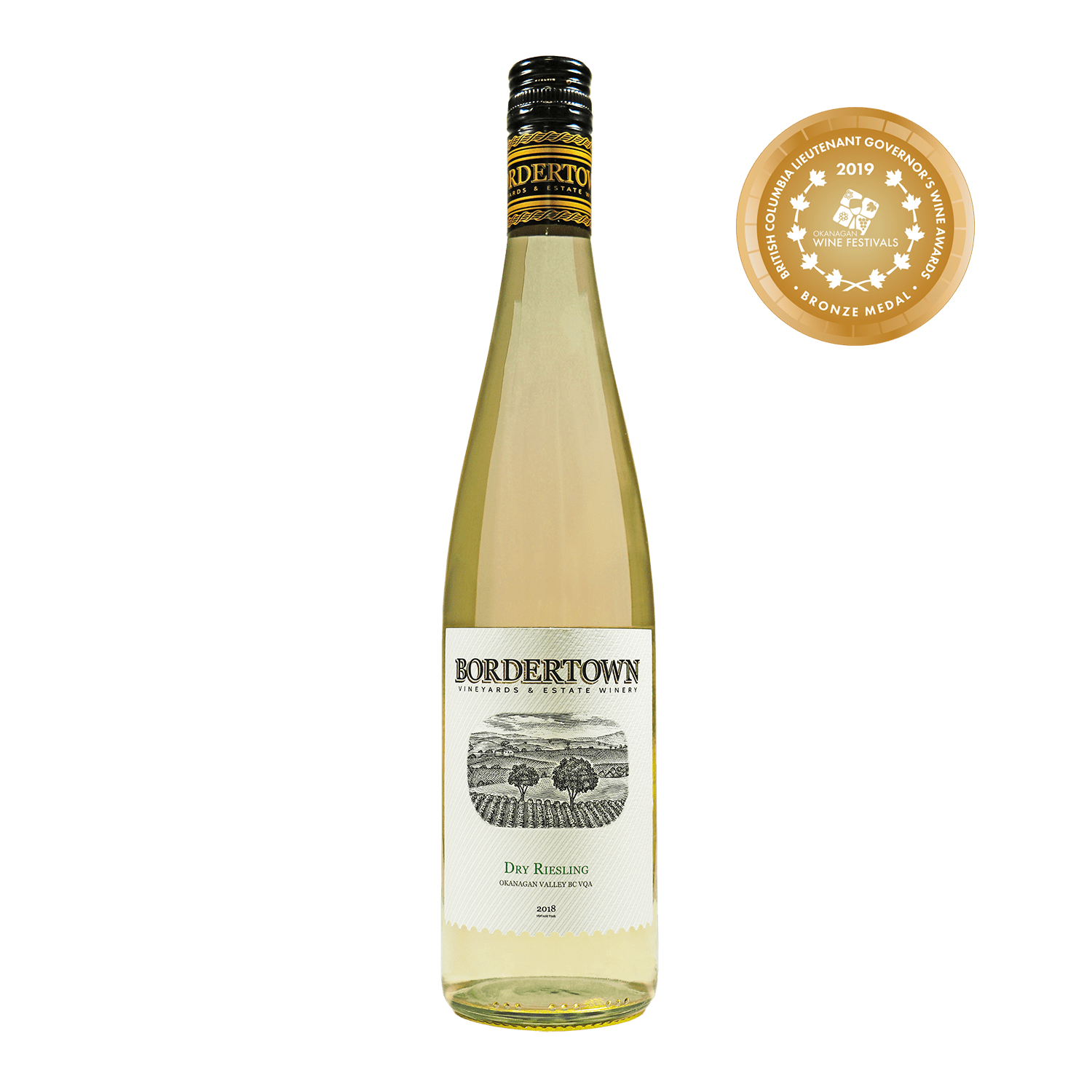 Our Dry Riesling is an example of how this aromatic Germanic grape varietal can be made in a bright, crisp dry style, showing flowery, almost perfumed aromas and zesty lemon and lime flavours.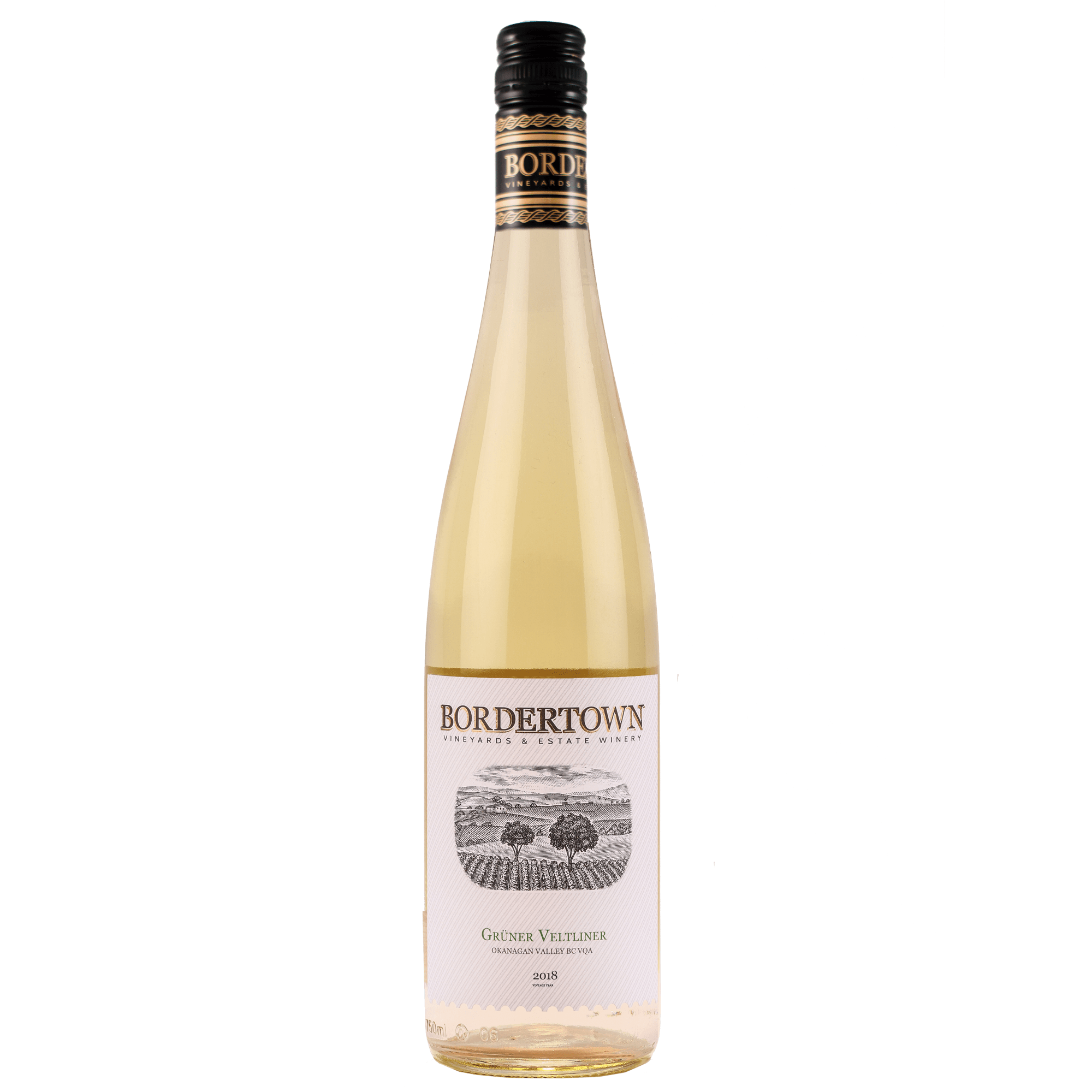 This grape is Austria's gift to the wine world, and Bordertown is one of the few Okanagan wineries to produce it. It has a profile of white peach and apricot, with a balanced acidity.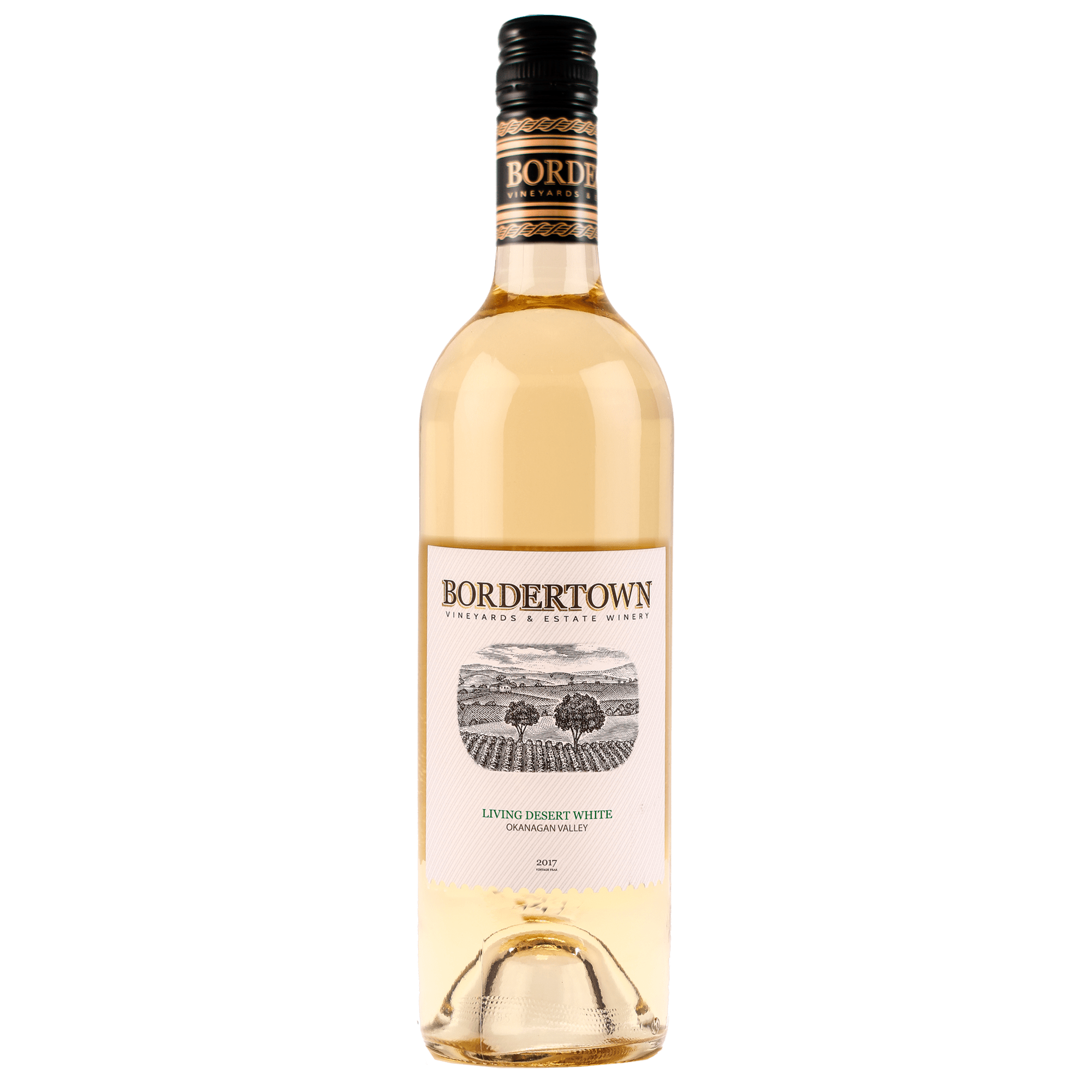 Bordertown's signature aromatic white blend is comprised of Muscat, Gewurztraminer and Gruner Veltliner, which give it notes of refreshing peach and tropical fruit, with stone fruit minerality.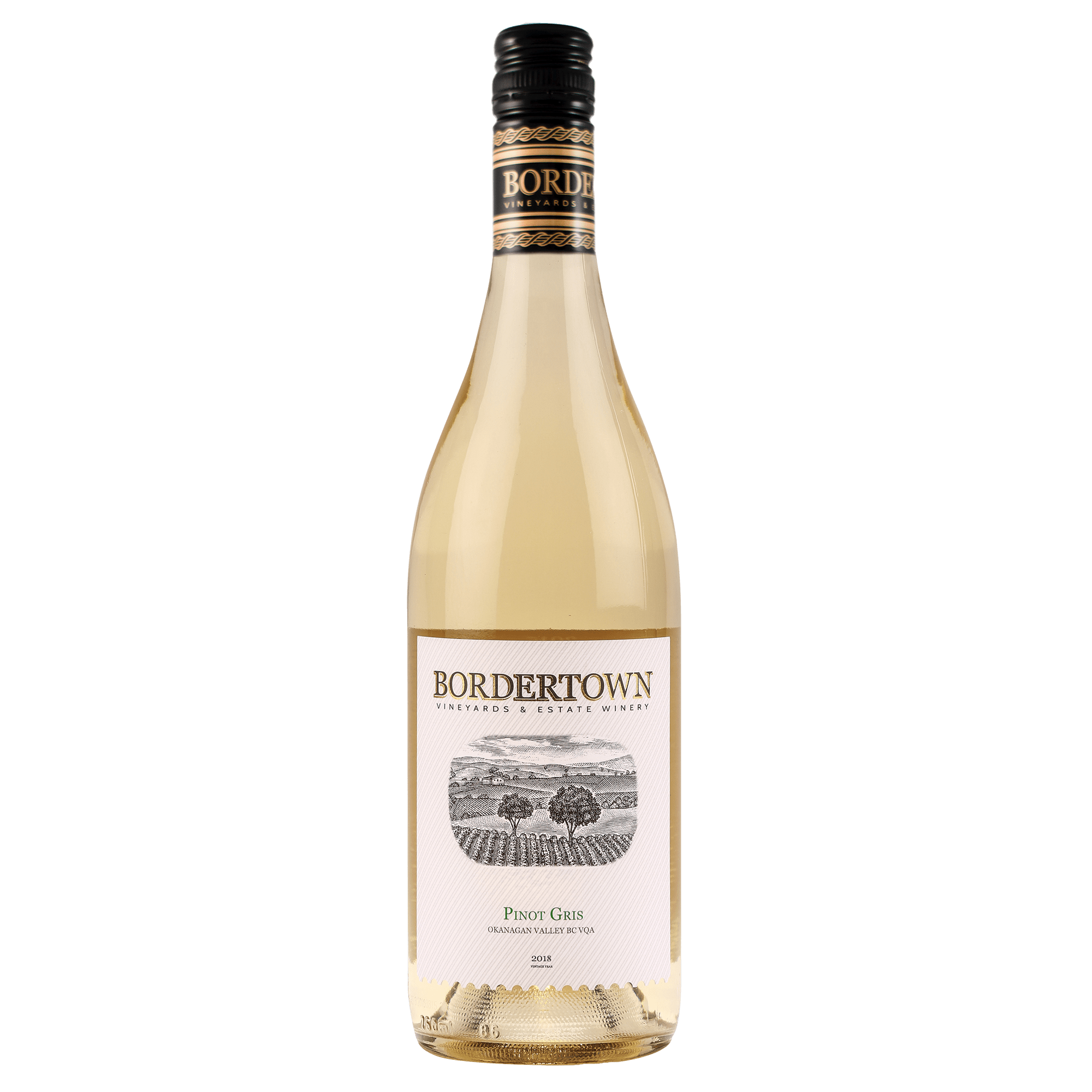 Our popular Pinot Gris shows honeyed tropical fruit flavours and hints of banana and blood orange on top of a crisp, dry backbone. A versatile, mass appeal white wine.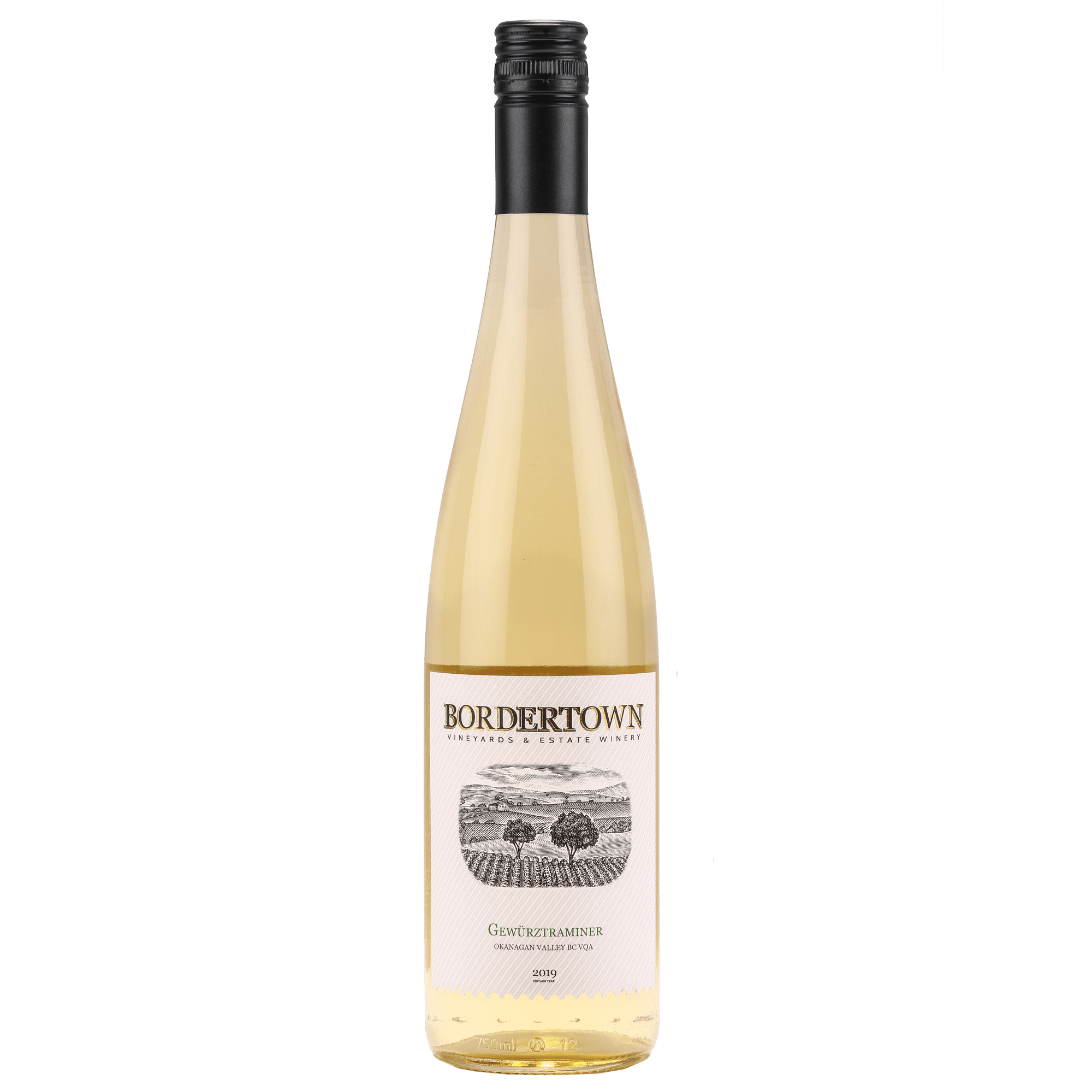 The exotic spicy nature of the Gewurztraminer grape is well served by the hot desert sun in our vineyards. Shows aromas and flavours of lychees, citrus, apricot, pineapple and banana.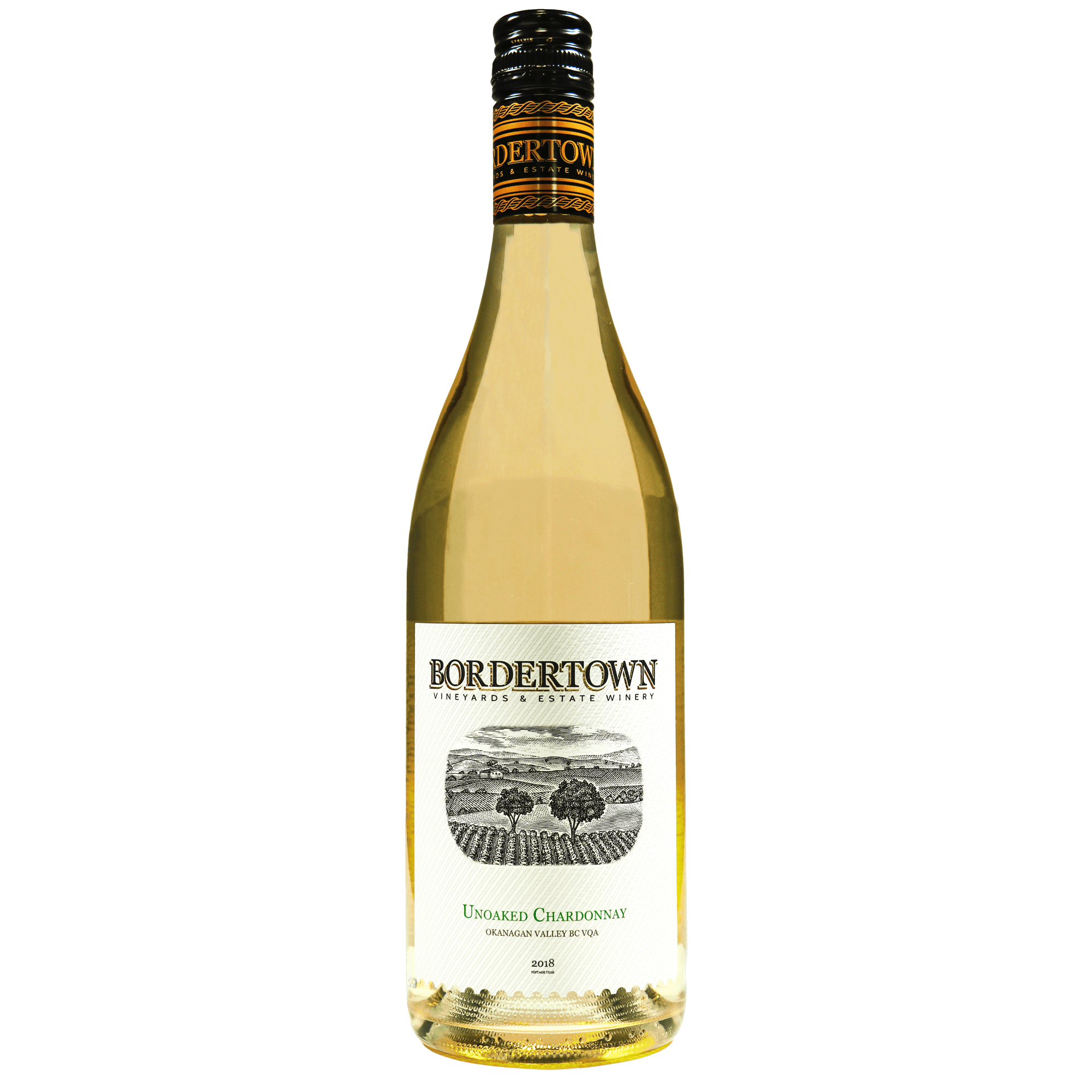 This vintage of Chardonnay bypasses time in oak barrels to bring out its true aromas and flavours of green apple, zesty lemon, pineapple and pear. It's lush, rich and gorgeous.