Bordertown Living Desert Wine Club
Join our Living Desert Wine Club
We created our Living Desert Wine Club to guarantee that our most loyal fans always have exclusive access to the wines they love and our award-wining vintages. We also want to create a Bordertown community where our loyal fans can share their passion for wine, learn more about wine and stay connected with Bordertown.
[trx_slider engine="revo" alias="wine-club"][/trx_slider]
Become a Bordertown Winery VIP Today!
Let us reward you for visiting our winery. Simply follow the steps and begin harvesting the rewards! The best and most popular way to buy Bordertown wines (especially Living Desert Red) is " through our Bordertown VIP Wine Club subscription service.
We want to treat our guests a great experience in Osoyoos desert wine county, providing personal service, warm hospitality and of course, terrific wine.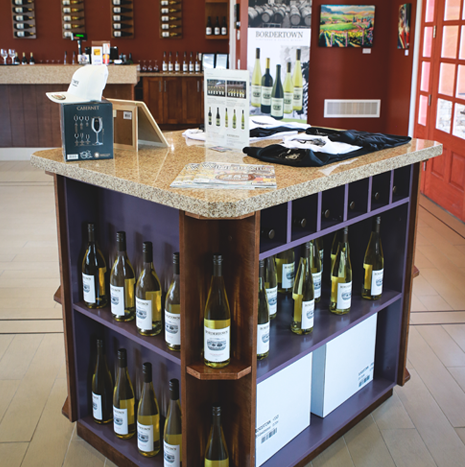 Receive priority access to Bordertown's award-winning wines.
Savour a taste of Bordertown's wines delivered from our cellar to your door three times a year. We invite you to join Bordertown's Living Desert Wine Club!
Experience a variety of undiscovered wines delivered to your door
Membership in the wine club is free and comes with numerous member benefits. We look forward to you joining our family. Keep up to date with Bordertown and join in the fun with fellow club members at one of our member only BBQ event!
A Wine Club Membership also makes a great gift for family, friends and business associates.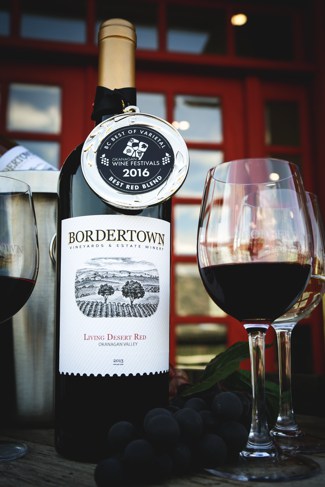 Being a Member of Bordertown's Living Desert Wine Club is worth bragging about; wines made exclusively for you by our winemaker, award-winning wines delivered to your door, and an exciting invitation to our highly anticipated Wine Club BBQ every Summer.
We've created three Wine Club to suit your preference. Each package contains 6 bottles of wine, specifically selected by our Winemaker from exclusive, pre-release and top quality offerings. Choose wine club that fits you best, and we'll ship you the a selection of 6 bottles of wine you'll love, 3 times per year, not matter what part of the country you call home.
Our wine club offerings include a mix of wines that represent some of our most requested member favorites and a few specially selected surprise bottles.
Subscription packages are sent every 4 months in sync with your reoccurring payment to total only 18 bottles per calendar year. A small commitment for the convenience of having a selection of award winning wines at the ready for entertaining friends, pairing with a home made meal (or one of our recipes) or to add to your wine collection.
Living Desert Red Wine Club
A great way to stay up-to-date on the latest Bordertown wines, receive 6 bottles of exclusive red wines, conveniently shipped to your door 3 times per year. Each release contains a selection of our current wine releases at 10% off our list price. $118 Every 4 Months + shipping.
Antelope Brush White Wine Club
Designed for those who prefer our crisp, fresh white wines. We are delighted to send you 6 bottles from a broad range of world-class white wines. Each release contains a selection of our current wine releases at 10% off our list price. $102 Every 4 Months + shipping.
Desert Sage Mixed Wine Club
Our Mixed Selection is a combination of 6 of our best Red and White wines, conveniently shipped to your door 3 times per year. Each release contains a selection of our current wine releases at 10% off our list price. $110 Every 4 Months + shipping.
Enjoy the Benefits of being a Member
Subscribe to receive 3 six-bottle shipments a year and enjoy these exclusive privileges:
World-Class Wines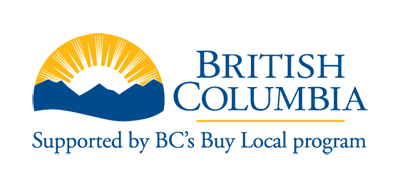 WORLD CLASS wines delivered to your office (or home) three times a year.
PREFERED ACCESS to all wine releases, special limited edition library releases and club only wine releases, produced exclusively for the Wine Club.
Member-exclusive opportunities to purchase library wines and special blends hand-crafted by our consulting wine-maker Daniel Bontorin.
Everyday Savings
There is a 10% discount offered to all wine club members on all wine re-orders from the tasting room or online store.
FREE SHIPPING if you order 24 or more bottles.
10% discount on all non-wine merchandise.
Complimentary Tastings for you and up to 3 guests when you visit Bordertown
Bordortown
Wine Club Gift Memberships
Membership makes a wonderful gift for the wine lovers in your life.
The gift that keeps on giving throughout the year!
Gift your wine loving friends a one year Club membership of exclusive wines shipped to their doorstep plus the perks! Invited to a wedding this season? Welcome a newlywed couple to become part of the family (yours and ours) with the gift of Wine Club.
Wine club members can choose any of our club offerings as a gift.
Living Desert Wine Club is the perfect way to make sure you never miss Bordertown's new wine releases.
[trx_line sep="yes" top="90″ bottom="90″]
[trx_testimonials][trx_testimonials_item name="Cindy F" photo="3864″]Bordertown's Living Desert Wine Club has been a great gift for friends and relatives for years and we've always received wonderful feedback. Giving Club memberships is easy and provides a there times a year reminder to the recipient of how much I care about them. It's a great way to provide a special gift that is really unique."[/trx_testimonials_item][trx_testimonials_item name="Daniel S" photo="3865″]Bordertown's Wine Club is fantastic – The wines are all terrific! We really look forward to the package!  We love sharing the wine with friends – just cannot say enough about it… and recommend either becoming a member or giving it as a gift every chance we get.[/trx_testimonials_item][/trx_testimonials]