Where to buy Bordertown's Wines
Bordertown Vineyard's and Estate Winery's hand-crafted wines in can be purchased directly at the winery in our tasting room, at mywinecanada.com, or through our online store. Our wines are available at select restaurants, bars, and retailers.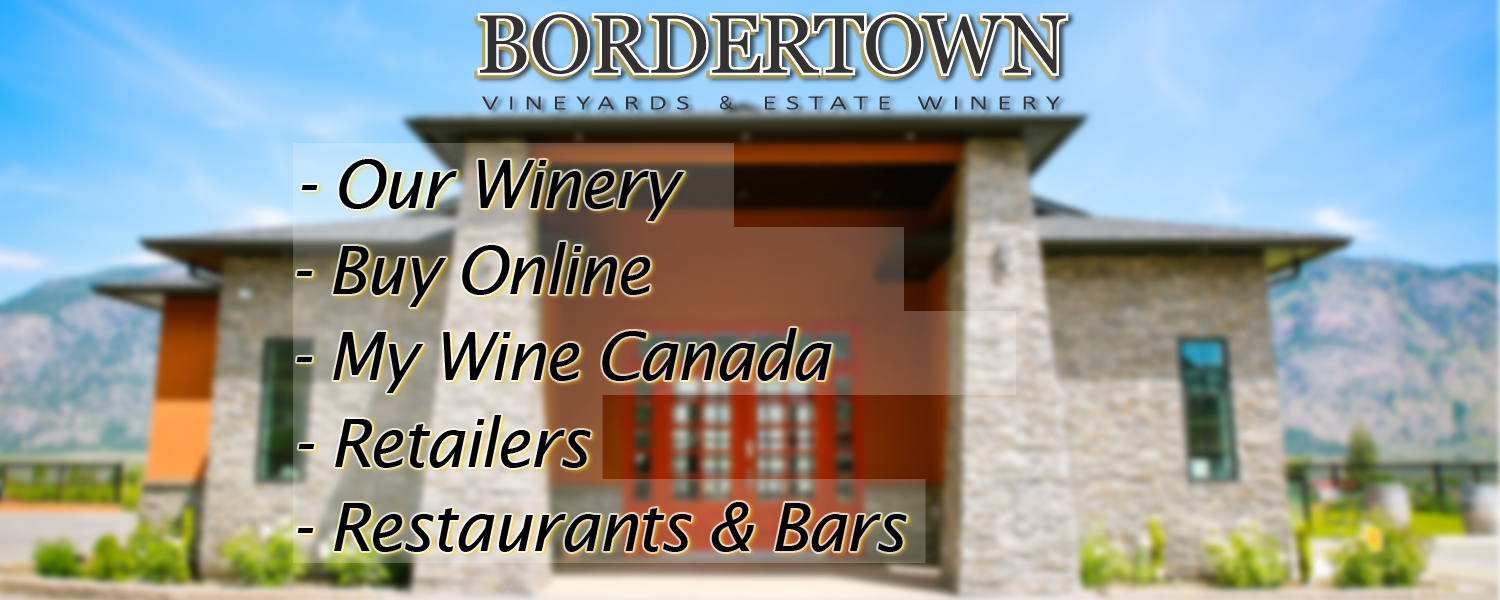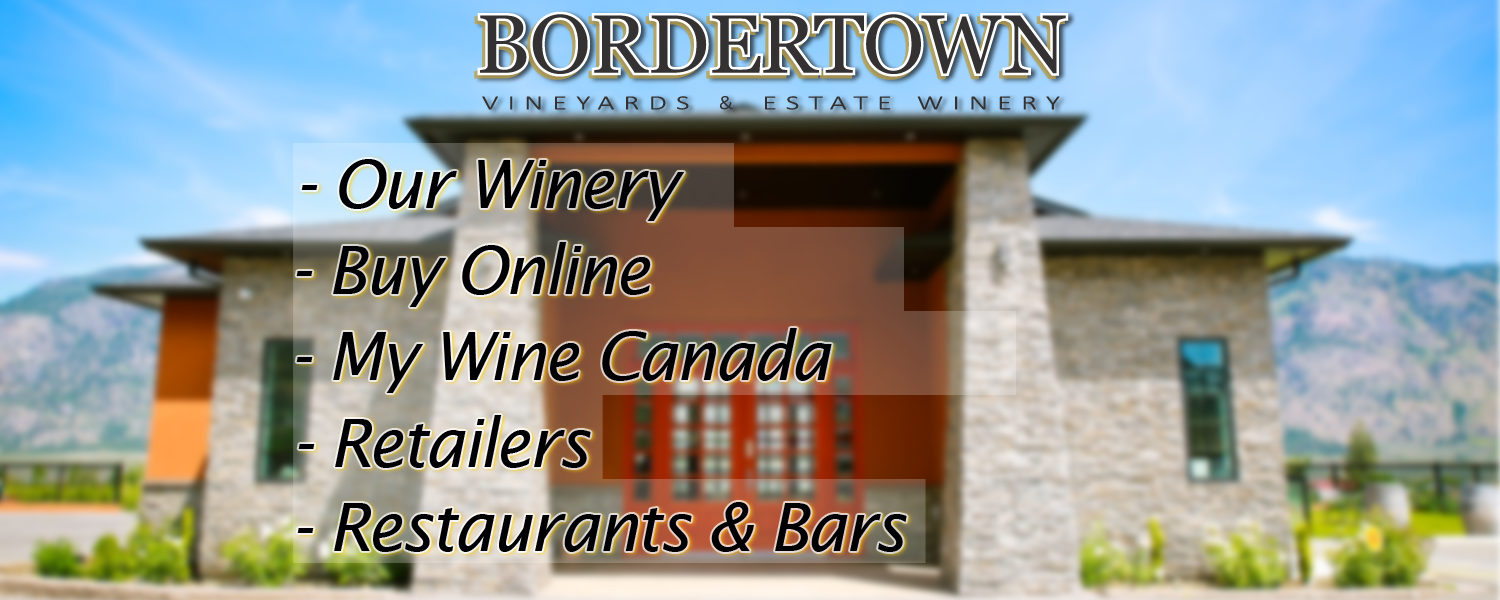 [trx_toggles style="3″ initial="0″][trx_toggles_item title="At Our Winery"]
Discover our tasting room for purchasing bottles and cases, as well as wine tasting in a beautiful relaxed setting. We invite you to visit us in our beautiful Mission style tasting room in Osoyoos, BC. Combining contemporary design with historical charm, we welcome guests to experience the true heritage of the Osoyoos wine region. Surrounded by mountain ranges, vineyards and Osoyoos lake, the area is majestic by nature.
There's no better place to enjoy Bordertown wine than right in our Tasting Room. Feel free to visit and try our wines, or sit back and relax with a glass of wine while overlooking the vineyards and enjoying the weather. All wines are available for purchase in our tasting rooms.
When you visit Bordertown and taste our wines, stock up on your favorite before you leave.
Winery Open Daily at 10am – 7pm
Address 9140 92nd Avenue, Osoyoos, BC, V0H1V2
[trx_video url="https://www.youtube.com/watch?v=VnYlHIchrTg" image="4135″]
[/trx_toggles_item][trx_toggles_item title="Bordertown's Online Store"]
Bordertown's Online Store
At Bordertown Vineyards you can expect to find red and white wines of distinction. Our wines are available in the tasting room and online. Great wines are closer than you think. Buy from our online store and we will send them to your door.  Here you can purchase our hand-crafted wines and learn about our vintages as well.  We make wines only from grapes we've grown ourselves.   Our wines are enjoyable and engaging.
[trx_button text="View Our Wine Shop" size="big" icon="icon-wine4″ background="#000000″ align="left" link="http://bordertownwinery.com/our-wines/"]
[/trx_toggles_item][trx_toggles_item title="My Wine Canada" id="sc_toogles_item_Tue Apr 18 2017 14:35:20 GMT-0700 (PDT)_1″]
Bordertown wines are now available for purchase via mywinecanada.com
My Wine Canada (www.mywinecanada.com) makes it easy to buy wine online and have it delivered directly to your door.
[trx_button text="View Our My Wine Canada Store Page" size="medium" icon="icon-wine3″ background="#020202″ link="https://mywinecanada.com/wineries/bordertown-vineyards-estate-winery"]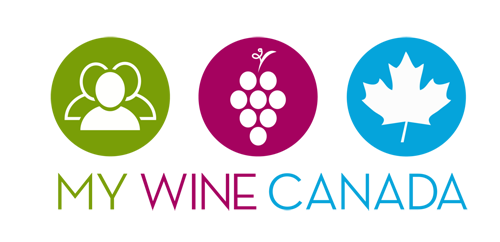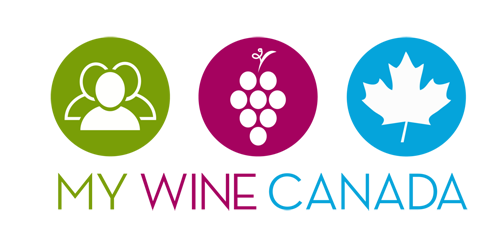 [/trx_toggles_item][trx_toggles_item title="Restaurants & Bars" id="sc_toogles_item_Tue Apr 18 2017 14:54:08 GMT-0700 (PDT)_6″]
Bordertown provides wines to these restaurants and bars in British Columbia:
Lower Mainland:
Bauhaus Restaurant
Big River Brewing Company
Blue Canoe Waterfront Restaurant
Blue Martini Jazz Cafe
Blue Water Cafe & Raw Bar
Bravo Cucina Ristorante Italiano
Carmelo's Ristorante Italiano
Cedar Cottage Pub
Century Plaza Hotel
Don Francesco Restaurant
Fishworks
Forkhill House Irish Bistro
Hastings House Hotel
Rose & Crown Neighborhood Pub
Salt Tasting Room
Tavola
Ten Ten Tapas
The Pawnshop
Uli's Restaurant & Bar
West Coast Grill
Vancouver Island
Hudson's On First
Oak Bay Marina Restaurant
Sobo
West Coast Grill (at Prestige Oceanfront Resort)
Whistler
Beacan Pub & Eatery
Quattro's @ Pinnacle
[/trx_toggles_item][trx_toggles_item title="Retailers" id="sc_toogles_item_Tue Apr 18 2017 14:55:48 GMT-0700 (PDT)_9″]
Please note: Retailers may not always stock the full range of Bordertown wines.
[trx_columns columns="4″][trx_column_item]
17 Mile House Licensed Liquor Store
1st Avenue Liquor Store
Bimini's Liquor Store
Blackcomb Liquor Store (Glacier Lodge Hotel)
Bogarts Bar & Restaurant
Bowen Island Beer & Wine Store
Bridgeport Liquor Store
Broadway Liquor Store
Burrard Liquor Store
Cask & Keg
Castle Beer and Wine
Cedar Cottage Neighbourhood Liquor Store
City Hall Liquor Store
Clayburn Liquor
Clayton Liquor Store
Clover Crossing Liquor Store
Darby's Liquor Store
Dartfords Liquor Store
Denman's Wine and Spirits
Dollarton Liquor Store
Everything Wine
Firefly Fine Wines and Ales
Four Mile Liquor Store
[/trx_column_item][trx_column_item]
Fraser Heights Wine Cellar
Garrison Wine & Liquor Merchants
Golden Ears Liquor Store
Greenrock Liquor Store
Haney Motor Hotel

Harris Green Liquor Express
Hope Liquor Store
Jack Lonsdale's Liquor Store
Jimmy's Cold Beer, Wine Store
John B. Pub Liquor Store
Keating Liquor Express
Langley Liquor Store
Lennox Liquor Store
Libations Liquor Shaughnessy
Libations Liquor Dundarave
Liquor Express (Esquimalt)
Liquor Express on Yates
Little Mountain Liquor Store
Marine Gateway Liquor Store
Merecroft Village Liquor Store
Metro Liquor (Discovery Harbour)
Metro Liquor Timberline Village
Murrayville Licensed Liquor Store
Northgate Liquor Store
North Shore Liquour Shop (Lynn Valley)
[/trx_column_item][trx_column_item]
O'Hare's Liquor Store
Old Settler Pub Licensed Liquor Store
Outpost Liquor Store (The)
Pacific Spirits Liquor Store
Plaza Liquor Store
Prestige Inn (Kelowna Princeton Hotel)
River's Reach Liquor Store
Sailor Hagars Liquor Store
Samz Liquor Store
Sandpiper Liquor Store
Sardis Liquor Store
Sardis Park VQA Wine Store
Save On Foods – Fleetwood
Save On Foods – Langley
Save On Foods – Maple Ridge
Save On Foods – Parksville
Save On Foods – Semiahmoo
Save On Foods – Tsawwassen
Save on Foods South Point
Seymours Beer and Wine
Sheraton Vancouver Fine Spirits
Shooters Liquor Store
Sisto's River City Liquor Store
[/trx_column_item][trx_column_item]
Six Mile Liquor Store
Spinnakers Beer – James Bay
St. James's Well
Steamworks Licensee Retail Store
Sutton Place Wine Merchant
Swirl Wine Store -Yaletown
The Distillery Bar
The Gull Liquor Store
The Mackenzie Room
The Strath Ale, Wine & Spirit Merchants
Tillicum Centre Liquor Express
Toby's Liquor Store
Town Centre Liquor Store
Vancouver Island Liquor – Nanaimo
Village VQA Wines – Kitsilano
Vintage Spirits Liquor Store (Hotel Rialto)
Viti Wine and Lager – Nordel
Viti Wine and Lager – Seymour
West Coast Liquor Company (Fraser St)
West Coast Liquor Company YVR
Wheatsheaf Liquor Store
[/trx_column_item][/trx_columns]
NELSON:
Nelson Liquor Store
New Grand Liquor Store
Hume Liquor Boutique
CASTLEGAR:
GRAND FORKS
OSOYOOS:
OLIVER:
Desert Country Liquor Store
PENTICTON:
Cherry Lane Liquor Store
Fairview Liquor Store
Save On Foods at Cherry Lane
WEST KELOWNA
KELOWNA
Urban Liquor
Metro Liquor
Save On Foods Lakeshore
Save On Foods Orchard Plaza
LAKE COUNTRY (WINFIELD):
Turtle Bay Liquor Merchants
Vernon:
Village Green Liquor Store
Silver Star Liquor Store
Vernon Square Liquor Store
Alexanders
Salmon Arm:
Hideaway Liquor Store
Salmon Arm Liquor Store
Kamloops:
[/trx_toggles_item][/trx_toggles]