Experience a Taste of Osoyoos, BC – wine ready to go, when you are ready.
We continue to closely assess the evolving COVID-19 outbreak, and while the health and safety of our customers and staff continues to be our top priority, our team is committed to finding new ways to send our wines to your doorstep.
 While wine tastings in the Tasting Room are suspended at this time.
During these challenging times, we are providing ease and convenience for more wine shoppers.
Bordertown's wines can be purchased by the way of "drive-thru."
Order Online (Select Drive Thru at Checkout)
or
By Phone.
While our Wine Shop will remain open daily from 11:00 am – 4:00 pm daily for pickup, we understand that guests may prefer to shop from home.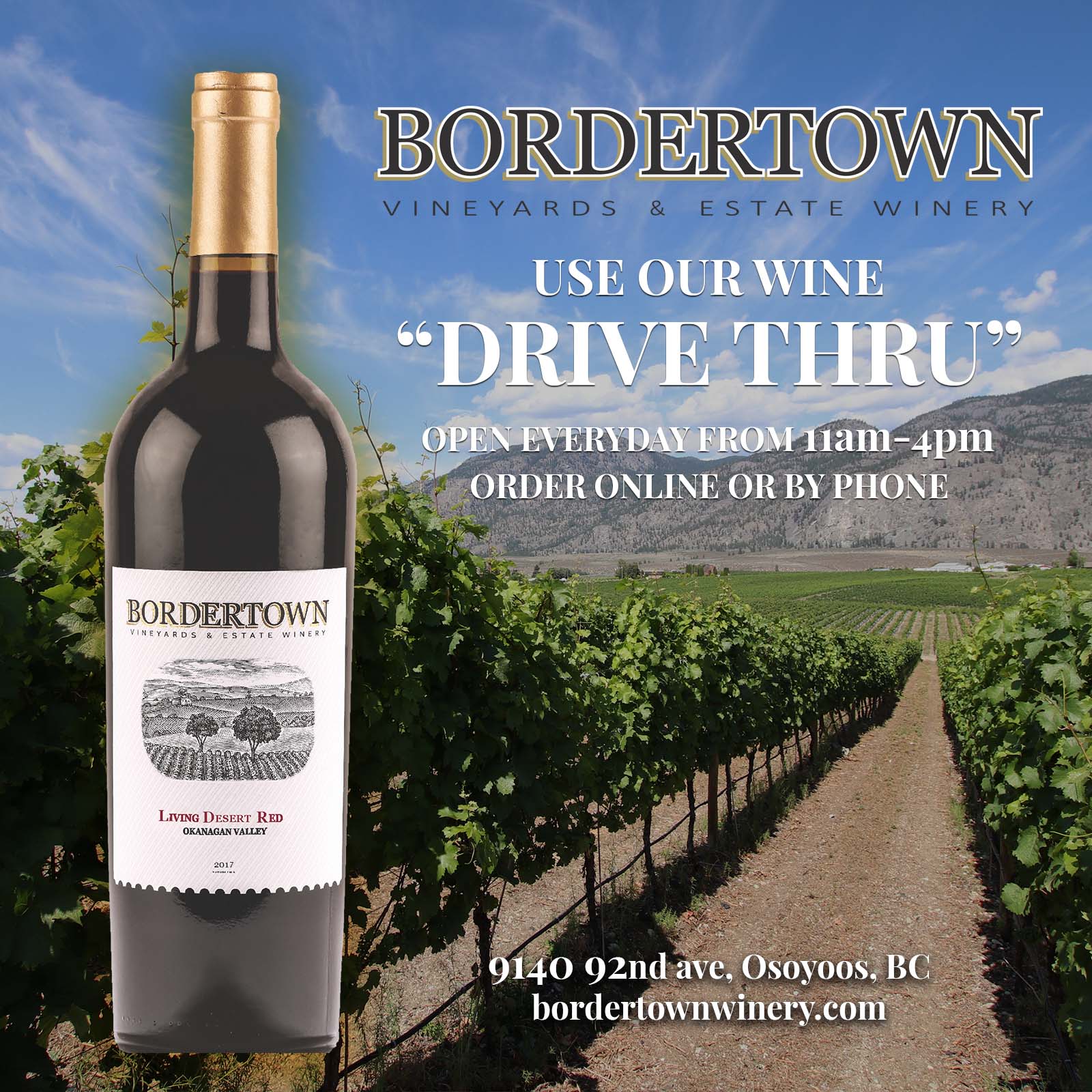 Shop Online
You may also place an order by calling 1-250-495-3332.
We are offering Free Delivery on six bottles or more anywhere in BC.
Take us up on this offer to deliver wine right to your door at no charge, so you can enjoy Bordertown wine in the comfort of your home!
If you wish to pick-up your wine ordered online or over the phone at our Wine "Drive Thru," simply stop by our Tasting Room.
Thank you for your continued support during this stressful time! Your support means a lot.
Stay well.
— The team at Bordertown.