We invite you to join Bordertown for Savour the Sun Vancouver @ H2 Restaurant
This dining experience is taking place Thursday June 17 at 6pm.
This partnership between @uncorkthesun @h2restaurant brings together winemakers from our region to Vancouver for an interactive dining experience in a safe and thoughtful way.
For more info + to reserve your seat today visit: www.oliverosoyoos.com/savour-the-sun-vancouver #savourthesun #uncorkthesun #dineh2 #vancouver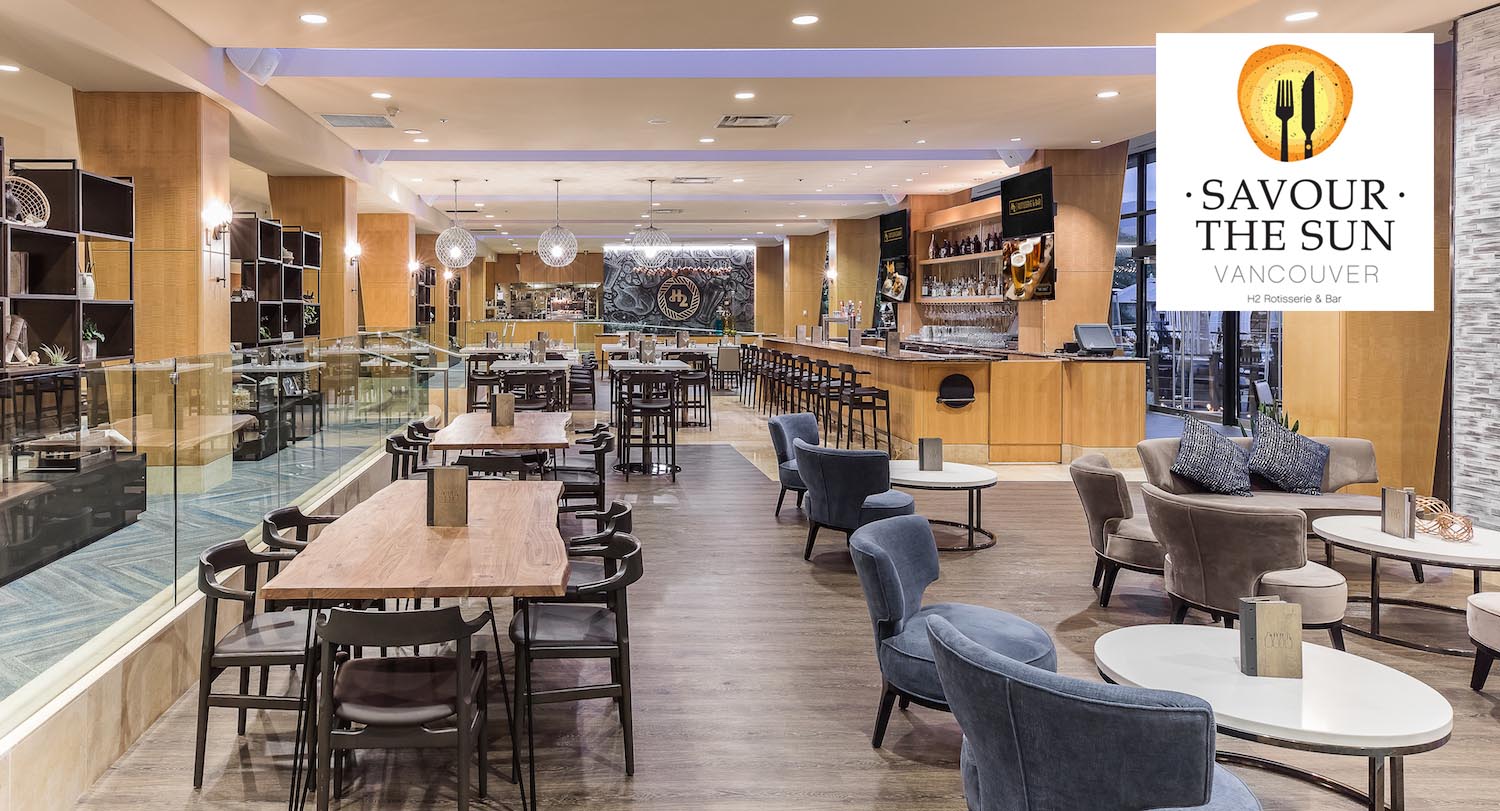 Each course, prepared by Westin Bayshore executive chef, Shaun McLean, will be accompanied by contrasting and complementary pairings, showcasing the versatility of wines the region is known for, such as Pinot Noir, Cabernet Franc and Chardonnay.
#savourthesun #savourthesunvancouver #uncorkthesun #oliverosoyooswinecountry #dineh2 #westin #vancouver #yvr #winetasting #winedinner #bcwine #explorevancouver #supportlocal
The menu will truly amaze!
2020 Ramification Cellars Consequence Rose
Warm sourdough with olive oil candles
Hiramasa Kingfish crudo
grapefruit, chili, green papaya, basil, Vietnamese mint
2019 Bordertown Winery Grüner Veltliner
Grilled Kuterra Salmon
soubise puree, citrus endive, sea fennel, chardonnay caramel
2019 Ramification Cellars Assurance Pinot Noir & 2020 Nostalgia Wines Chardonnay
–
Hot frozen gin fizz
gin slush, hot lemon foam
–
Bison Tenderloin
best part potato gratin, parsnip, pistachio crumble
2018 Bordertown Cabernet Franc & 2015 Gold Hill Cabernet Franc
Lamb Shortloin
roasted shallot, butternut squash, blue corn grits, lamb jus
2015 Gold Hill Grand Vin
Sticky date pudding
vanilla gelato, toffee sauce
Nostalgia Wines Cherry Baby Port