Canada Media Marketplace: Canada's 150th closing reception
The Wines of British Columbia received a lot of interest and buzz over the two-day conference, culminating in the closing reception featuring all BC wines. As a key sponsor of this annual conference for a few consecutive years now, we've been able to raise awareness amongst this influential group of travel and lifestyle media that BC is a top wine touring destination producing quality award-winning wines. Evident from the increased amount of media who were already familiar with our wines and region, and excited for the opportunity to sample more BC wine at the reception.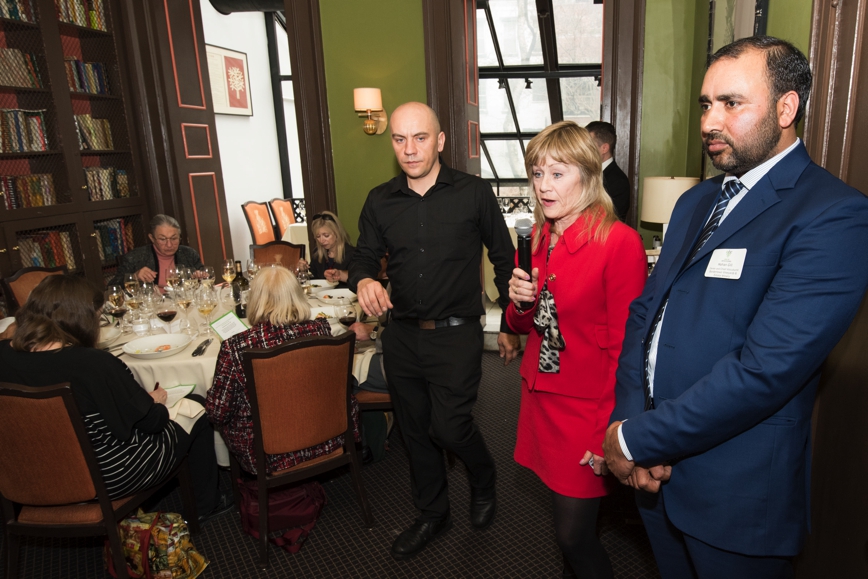 James Beard Lunch:
We had full attendance and positive feedback. There were 41 media/trade and 11 event partners including BCWI, IDMG and winery representatives in attendance.
Here's an article that's just been published on pursuitist.com – premiere travel, leisure, food, style and online destination magazine. I'm currently following up with a few other media working on articles/stories around the events and will be sure to share these as well.
Here's some feedback I received from a few of the attendees:
"Thank you so much for having me at the lunch. I had the best time and hope one day to explore BC for myself and the wine regions. Keep me on the press lists, I will be writing about the wines for sure!" – Sara Lehman, Editor-In-Chief Somminthecity.com
"I have been very impressed with the wines today. The cabernet franc with that food pairing reminded me of something I would taste from the Loire Valley." – Peter Hellman, Wine Spectator.
"Really impressed with the wines as welly as the meal" – Hilary Nangle, travel writer/editor
BC Wine Tasting at Terroir Tribeca:
The tasting started off slow and picked up after lunch with a steady flow of trade and media within the last couple hours. We received both positive and constructive feedback from attendees who were pleased with the intimacy and "focus" of the tasting, allowing them to spend time with each of the winery representatives and thoroughly taste through all of the wines to become more familiar with BC wine. The other common feedback was, "how can I get these wines in-market, and when will we see another tasting of BC Wine here?"
Overall, attendees were interested in learning more about BC Wine, and pleased with the quality of wines in the room, many requesting to be kept up to date on upcoming BC wine tastings and opportunities.
Following the events, any leftover wines (not a lot) was sent to Wine and Spirits Magazine, Wine Enthusiast Magazine, and the Daily Meal, and were all accepted with great enthusiasm.