Bordertown's wines will be at the Whistler Conucopia Tasting event.
Article from: http://whistlercornucopia.com/event.cfm?showTimingID=143121
When: Wednesday, Nov 9, 2016 9:30 AM to Thursday, Nov 10, 2016 5:00 PM
Ticket Price:

CAD $623.50

Tags: Industry Educational Workshops
Restrictions: 19 & Over
Where: Whistler Conference Centre 4010 Whistler Way Whistler, V0N 1B4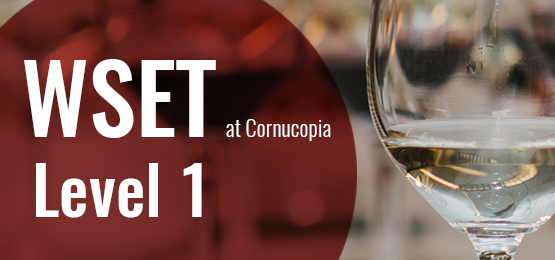 This November, the Wine and Spirit Education Trust comes to Whistler during Cornucopia, Whistler's Celebration of Food & Drink, presented by BlueShore Financial. Master educator of WSET at PICA, DJ Kearney will lead both WSET Level 1 and Level 2 during the 11-day festival. Now is your chance to learn from the very best in the industry and gain a high quality education in wines and spirits. WSET has grown into the foremost international body in the field of wines and spirits education, with a suite of sought-after qualifications. DJ Kearney is a Vancouver-based wine educator, wine writer, judge, presenter and classically trained chef. She has trained hundreds of professional Sommeliers for the International Sommelier Guild during a decade as a non-stop travelling instructor throughout western North America. She now is the lead WSET Instructor at the Pacific Institute of Culinary Arts in Vancouver.
WSET at Whistler is being offered through the Pacific Institute of Culinary Arts in Vancouver.
WSET LEVEL 1
Drink like a pro! If you've always dreamed of becoming a sommelier or gaining expert certification, this course is for you. It's perfect for the serious amateur wine-lover or collector, as well as the hospitality professional. WSET Level 1 is held over the first two days of the 11-day Cornucopia festival of food & drink, in beautiful Whistler, BC. Instructed by wine industry expert and veteran PICA instructor DJ Kearney, attendees will spend 2 full days learning tasting technique and wine fundamentals. Upon certification, the WSET Level 1 graduates will then have the opportunity to see in a new light the incredible collection of wines showcased over the 11-day festival. Registration includes the exam, all study materials and attendees take home their own set of ISO certified glasses. Receive a free ticket to the Cellar Door Gala Tasting on Friday Nov 11th and enjoy your new skills at a world class tasting event!