Article credit: http://osoyoosdailynews.com/editorial/business/bordertown-oliver-cidery-earn-provincial-assist-to-build-brand-awareness/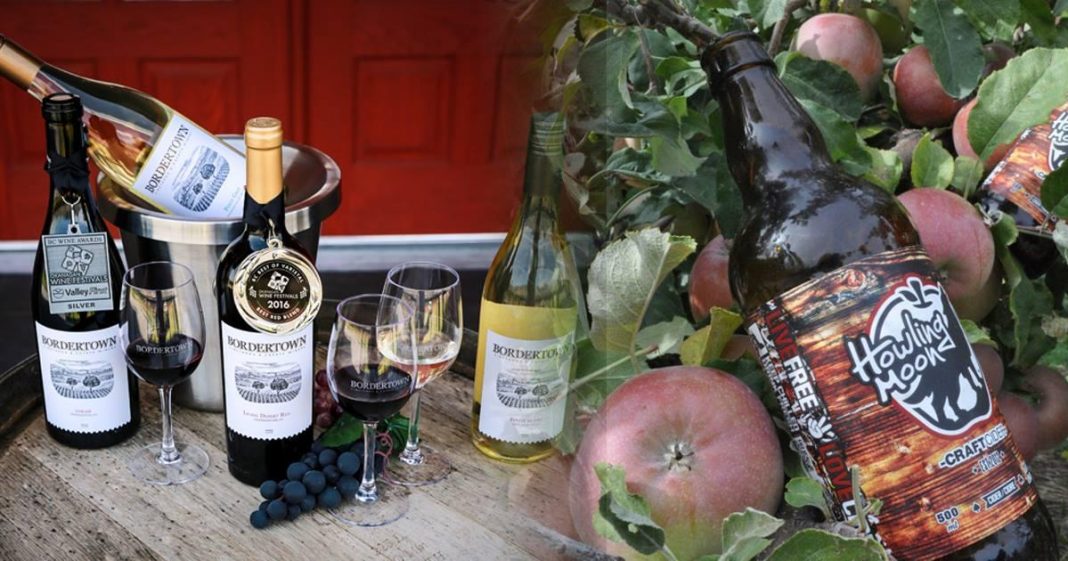 Two South Okanagan companies are receiving up to almost $31,000 in provincial Buy Local funding to grow their brand awareness.
Osoyoos-based Bordertown Vineyards and Estate Winery and Howling Moon Cide House in Oliver will share $30,762 in funding to advertise and market across British Columbia.
"As committed members of our own local community, we see the investment as a fantastic opportunity to increase awareness of Bordertown's award-winning wines to B.C. consumers," said Bordertown owner Mohan Gill.
"We are also very excited about using the funding to launch our new Living Desert Wine Club and build a loyal fan base."
Mohan said Bordertown will use the funding to promote its 100% B.C. grown, award-winning wines to both connoisseurs and new explorers of B.C. wines.
The company is receiving up to $17,387 of Buy Local funding to encourage British Columbians to enjoy their wines by offering online shopping on their new website and launch a wine club to capture the attention of the winery's biggest fans.
The winery is also sharing the fruits of its labour with the rest of the province at a series of farm-to-table community events, such as Feast of Fields.
Through these marketing strategies, Bordertown Vineyards and Estate Winery is hoping to grow its customer base by 25%.
Howling Moon Cider House is building its brand of premium hard apple cider with Howling Moon Craft Cider, which is made from 100% B.C.-grown apples.
"Getting support from the Buy Local funding program has given a huge boost to the brand and overall market presence of our family-run business," said Howling Moon Cider House owner Kate Durisek.
"It's been integral to the growth of our operations."
With up to $11,875 of Buy Local funding, the company is developing signage, point-of-sale materials, packaging, retail merchandise and an updated company website to promote the brand and product line.
Howling Moon Cider House is aiming to increase its sales by 25% over the coming year.
"B.C. is well known for quality and flavours in locally-produced wines and ciders, and the products offered by these companies are no different," said Boundary-Similkameen MLA Linda Larsen.
"Local events and markets bring communities together to celebrate the talents of neighbours and friends. The Buy Local funding helps these groups promote their artisan goods and increase their brand awareness throughout the province."
The Buy Local program has received $8 million in B.C. government funding since 2012 to increase sales of locally grown and processed agrifood and seafood products within the province.
Other South Okanagan producers interested in the Buy Local program, which is administered by the Investment Agriculture Foundation of British Columbia, can apply at  iafbc.ca/funding-opportunities/buy-local.