The Wine World is Coming to Vancouver! And for the first time, Bordertown Vineyards and Estate Winery will be there!
 Bordertown is very excited to announce that we will be showcasing our award-winning wines at the upcoming prestigious Vancouver International Wine Festival!
Cool Festival Facts
Those of you who have previously attended this annual festival know what it's all about. It's the largest festival in Western Canada, and this year's version boasts 163 wineries from 16 countries, 57 events, 30 venues, and an anticipated 25,000 attendees. Bordertown could not be more excited to participate.
The festival has been named the #1 Food, Wine & Hospitality Event in Canada by New York's BizBash for seven years running, was recently named the Best International Wine Festival – North America by LUX Life Magazine, and was featured in "The World's Best Wine Festivals" article in Decanter Magazine (February 2020 issue).
"Festival goers will have the chance to meet the people directly responsible for the wines they are tasting at seminars, dinners, lunches and, of course, in the Tasting Room." – Harry Hertscheg, VIWF executive director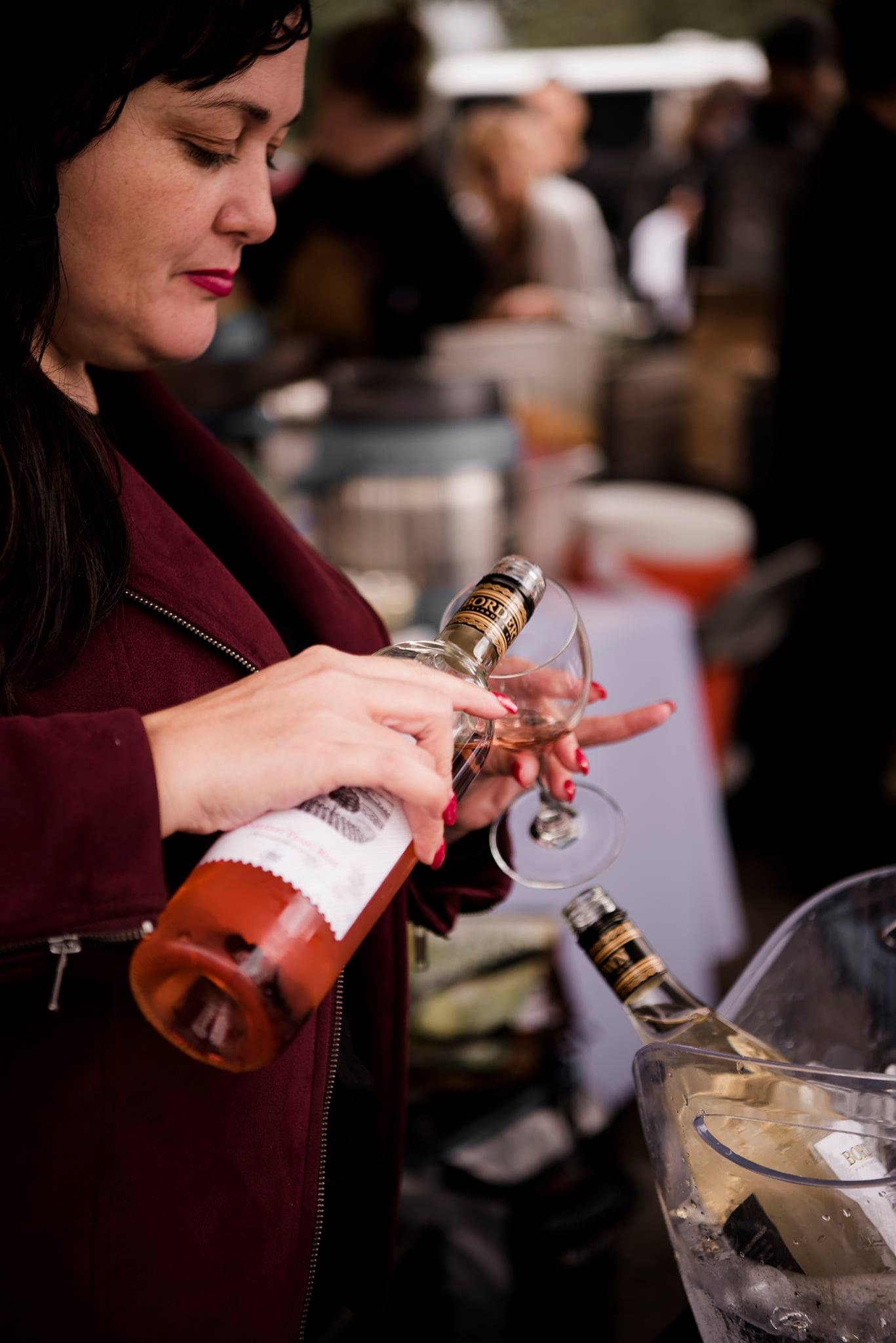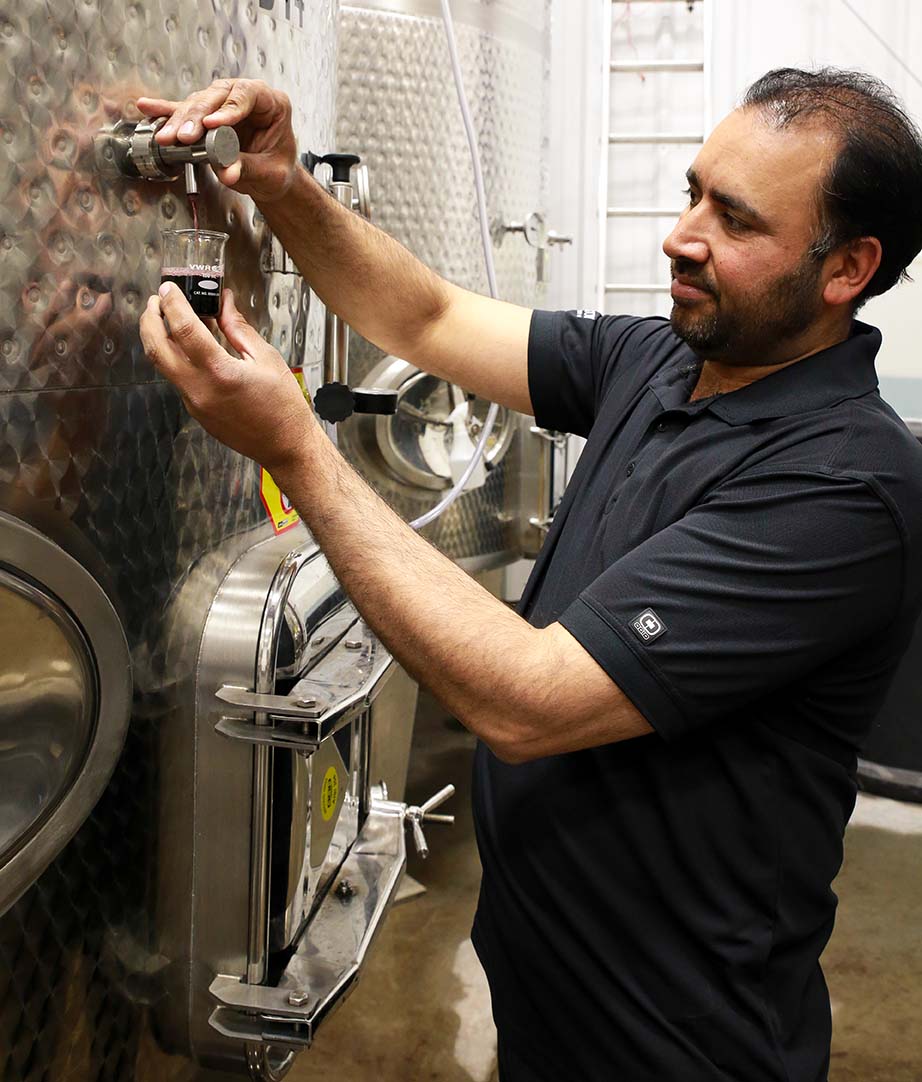 Meet Bordertown's President, Mohan Gill
 One thing that makes VanWineFest unique is that every winery is represented by a "vine star"— an owner, winemaker or senior executive—who has travelled to Vancouver to share their wines with festival goers. We're thrilled that Mohan Gill will be attending VanWineFest to answer your questions and talk about how he produces Bordertown's award-winning wines.
Bordertown talks about our exciting growth plans and showcases our wines in a Live Tasting on the BC Food and Wine Radio Show at VanWineFest!
Note that at 3 pm on Friday February 28, during the afternoon trade tasting event, Bordertown will be recording the BC Food and Wine Radio Show in the heart of the action at the festival with co-hosts Anthony Gismondi, a celebrated wine critic and judge and the very charming Kasey Wilson. It's going to be a very exciting moment for Bordertown!
When the show is being recorded it will also be broadcast to the gathered crowd at VanWineFest so everyone can hear what's being discussed.
The show will air several times the week of March 9th. Look for the show and time in your city, town or region:
Thursday 6pm and Sunday 2pm on Radio NL Kamloops
Friday 6pm and Sunday 10am on AM 1150 Kelowna
Friday 3pm and Saturday 7pm on BNN Bloomberg 1410 Vancouver
Saturday 3pm on CFAX 1070 Victoria
Saturday 9am on EZ Rock Osoyoos, EZ Rock Penticton and EZ Rock Summerland
The show is also available on demand via podcast wherever you get your podcasts, and at https://www.iheartradio.ca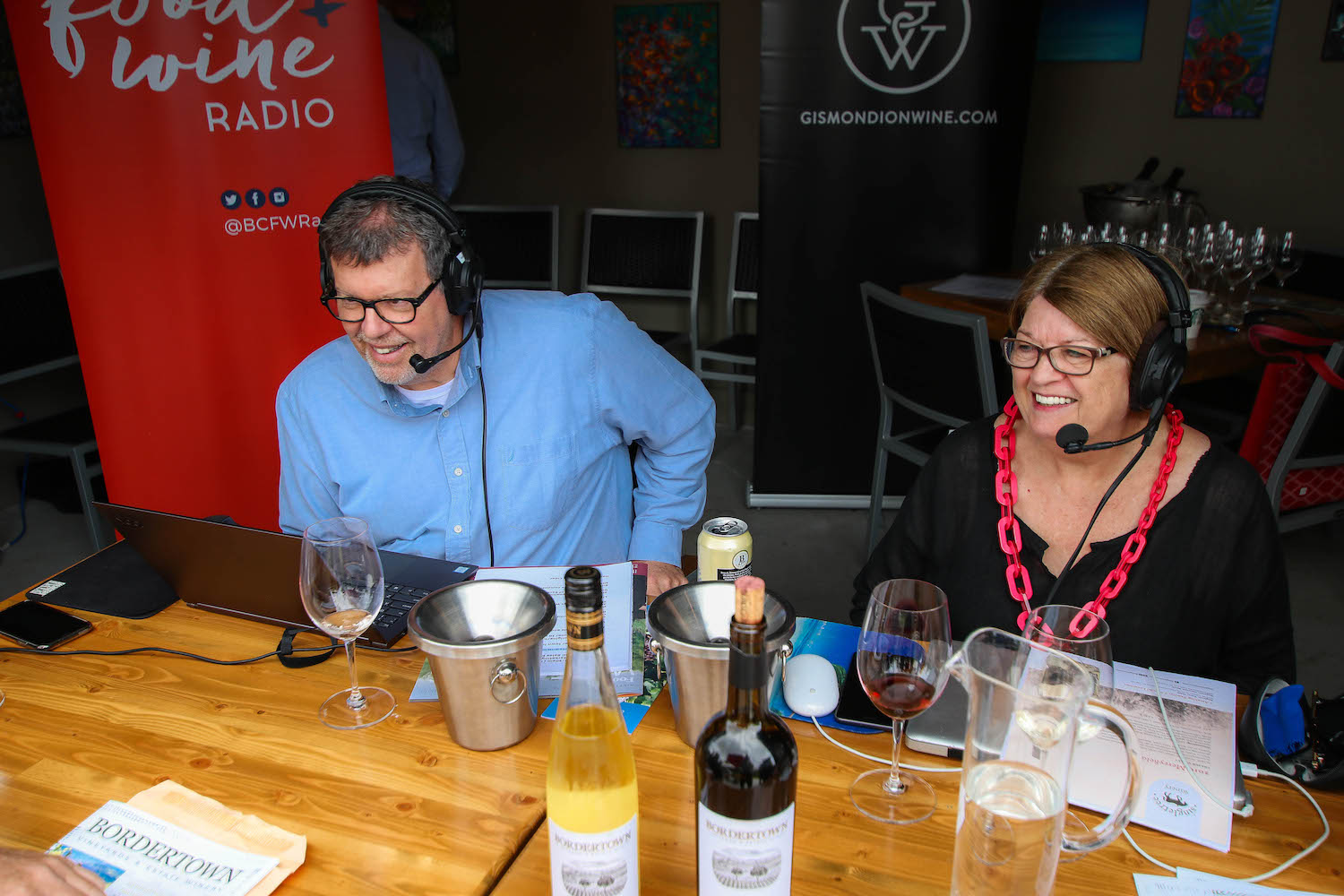 Find Bordertown at VanWineFest at the following consumer events:
International Festival Tastings
Thursday, February 27, 2020: 7:00 pm – 10:00 pm @ 1055 Canada Place
Friday, February 28, 2020: 7:00 pm – 10:00 pm @ 1055 Canada Place
Saturday, February 29, 2020: 7:00 pm – 10:00 pm @ 1055 Canada Place
Note that at these International Festival Tasting events, we will be pouring the following wines:
Pinot Gris 2017
Cabernet Franc Rose 2018
Cabernet Franc 2017
Syrah 2017
Bordertown's Cabernet Franc Rosé will be featured at Rah, Rah Rosé!
Saturday, February 29, 2020: 5:15pm to 6:45pm @ Vancouver Convention Centre West, Level 3.
There's plenty to see, do, and sip at the 2020 VanWineFest! Further info and tickets are available online. Don't wait, these events always sell out!
Make sure to visit the onsite BC Liquor Store where you can purchase any of Bordertown's wines being served at the International Festival Tastings.  Better yet, they can be delivered free of charge to any BC Liquor Store in the province, so you don't have to lug around all those bottles!
We're looking forward to attending these events, meeting many interesting winery principals from around the world, and meeting festival goers! We will be Tweeting and sharing our VanWinefest experiences – stay tuned!