Buy Local
Taste Bordertown's Hand-Crafted, Premium Wines.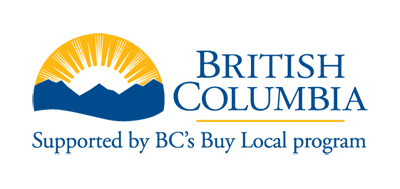 We are really excited that Bordertown has received funding from the BC Government's Buy Local Program.
As the newest winery in Osoyoos, Bordertown is quickly becoming a popular destination for wine tourists visiting wine country. Our wines are proudly produced, processed and packaged in Osoyoos, BC. 
We're looking to promote our 100% B.C.-grown award-winning wines to both connoisseurs and new explorers of B.C. wines.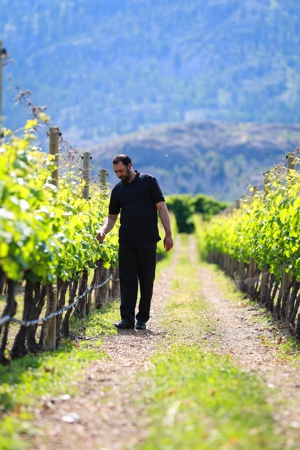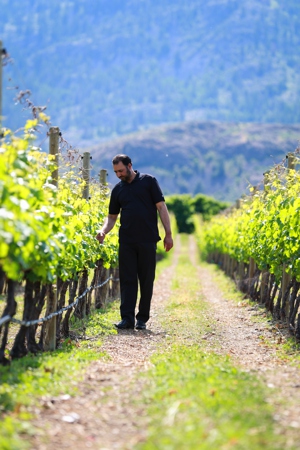 Buy Local funding will help Bordertown encourage British Columbians to try our award-winning wines and to promote new ways customers can buy Bordertown's wines, for example, using our website to make online purchases and take advantage of web-based sales.
We will also use the funding to launch our new Living Desert online Wine Club to capture the attention of our biggest fans. We will actively promote the convenience of buying wines online, right from the vineyard to our tasting room visitors.
The funding will also help us promote Bordertown's wines to B.C. restaurants and wine stores, to reach new buyers and partner with other businesses in promoting B.C. foods and wines.
Potential customers will have the opportunity to "taste the Bordertown difference" at unique wine tastings such as Feast of Fields events in Kelowna (Sunday, August 14) and Langley (September 11) and Experience the Harvest, Gourmet Style.
Bordertown's vehicles will be sign-wrapped to create brand awareness and direct customers to our website.
Fancy a tour through the fields? Ask Mohan Gill to take you on an adventure through vineyards and apple orchards on the property as you learn about the Gill's history of farming our lands.
At the red doors of our new tasting room, sit down and indulge in a little charcuterie and cheese along with a tasting of the wines. Sit on our big patio and watching the sun go down as you sip our award-winning wines. We hope you truly get wrapped up in all of the exciting wine culture that surrounds the south Okanagan!
"We are very honoured to be recipients of Buy Local funding. As committed members of our own local community we see the investment as an opportunity to increase awareness of our Bordertown's award-winning wines, such as our Living Desert 2013 red wine which recently won a BC Lieutenant Governor's Award of Excellence in Wines." Mohan Gill
As huge supporters of Buy Local, we look forward to spreading the word and sharing a taste of our friends and neighbours throughout B.C. who are growing, harvesting and producing outstanding BC food and beverages. We are very excited to showcase our wines at farmer's markets throughout the province. Farmers' markets are a springboard for local farmers to introduce their wares to new audiences, and it is a celebration of community and the bounty of our land. When farmers sell at the market they get to bring home 100% of the retail price – this means that your money stays and works in the community.
The Buy Local program has received $6 million in B.C. government funding since 2012. The program is designed to increase sales of locally grown and processed agrifood and seafood products in B.C. The Buy Local program gives B.C. businesses, like Bordertown the opportunity to increase consumer demand and sales of their wines within the province. Building the local market for B.C. foods is a key commitment of government's Agrifoods Strategy, a component of the BC Jobs Plan, to lead the agrifoods sector growth into a $14- billion-a-year industry by 2017. The provincial government's Buy Local program is administered by the Investment Agriculture Foundation of British Columbia.
Bordertown's project is supported by the BC Government's Buy Local Program; delivered by the Investment Agriculture Foundation of BC with funding from the BC Ministry of Agriculture.
For more information about the Buy Local Program http://www.iafbc.ca/